Degree in nursing (ferrol)
Program Description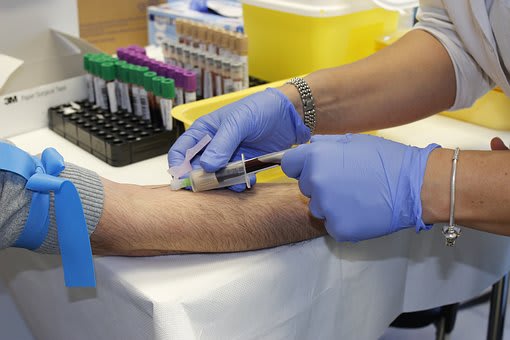 Introduction
The title Graduate in Nursing Has the objective of training general nurses with scientific, human and capacity for:
Respond to the health care needs of individuals, families, groups and communities, from a comprehensive conception of the person.
Establish empathetic and effective interpersonal relationships with patients, families and work teams.
Act based on ethical principles, respecting individual values ​​and rights and maintaining personal dignity.
Use critical thinking, reflective practice and scientific methodology.
Build and contribute to personal, professional and social development.
Clinical training begins with simulated practices for skills development, continuing with clinical practices in care centers that allow the integration and incorporation of knowledge, skills, attitudes and professional values ​​and explore the different realities of care.
Why study the degree
The Degree in Nursing of the Faculty of Nursing and Podology of Ferrol enables graduates to provide health care in different areas of care, both public and private. The student will receive a high quality teaching with appropriate methodology that allows him to acquire a broad perspective, great variety of ideas, different cultural values, different ways of learning and, above all, the importance of a systematic study of problems and tendencies of Society, health and nursing.
The graduates in Nursing have a labor insertion rate, Occupational Observatory of the UDC, of ​​96% in the period 1999-2009.
Structure of the Study
1st Course
Anatomy
Psychology
Physiology
Fundamentals of Nursing
biology
Information Systems and Communication in Health Sciences
Bases for the Interpretation of Scientific Knowledge
2nd Course
Nutrition
Pharmacology
Risk Situations for Health and Radiology
Clinical stays I
Clinical Nursing I
Community Nursing I
Mental Health Nursing
Professional Ethics, Legal Framework and Philosophy of Care
Clinical stays II
Clinical Nursing II
3rd Course
Clinical Nursing III
Maternal and Child Nursing
Clinical stays III
Gerontology Nursing
Community Nursing II
Management of Nursing Services
Nursing Care
Advanced Methods and Tools in Qualitative Research
Pharmacotherapy
4th Course
Clinical stays IV
Clinical stays V
Clinical stays VI
Clinical stays VII
Practicum
Final Project
Outputs Professional and Academic
The professional activity is developed in: health centers, socio-sanitary, social, educational and other (company, NGO, defense, penitentiary centers, free exercise, ...).
Recommended profile
It is advisable to have an attitude of helping people and an integral vision capable of relating and relating to all dimensions of the human being. Provision for teamwork, continuous study, reflexive and critical, continuous adaptation to change and handling situations with great emotional load. In addition, it requires responsibility, balance, personal maturity and skills that allow you to integrate and skillfully manage the knowledge acquired during the training period.
Common access requirements
In order to request a place, one of the following access requirements established in art. 2 of RD 1892/2008:
To be in possession of the title of Bachillerato, or equivalent, and to pass the Test of Access to the University (PAU)
Comply with the requirements for access to the university in the educational systems of member states of the European Union or other states with which Spain has signed international agreements in this area.
Have passed the University Access Test for over 25 years, or have it passed, in the University System of Galicia, according to previous regulations.
Have passed the university entrance test for those over 45 years.
Possess a title of superior technician of professional formation, teachings of plastic arts and design or superior technical technician, or equivalent titles.
Possess an official university degree, a degree from correspondents to the previous order of university education (graduate, graduate, engineer, etc.) or equivalent degrees.
To be able to access the university according to educational orders prior to that established by Royal Decree 1892/2008, of November 14, not contemplated in the previous sections.
Last updated Mar 2020
About the School
The University of A Coruña is a public institution whose primary objective is the generation, management and dissemination of culture and scientific, technological and professional knowledge through t ... Read More
The University of A Coruña is a public institution whose primary objective is the generation, management and dissemination of culture and scientific, technological and professional knowledge through the development of research and teaching.
Read less
A Coruña ,
A Coruña ,
A Coruña ,
A Coruña ,
A Coruña ,
A Coruña ,
A Coruña ,
A Coruña ,
Ferrol ,
Ferrol
+ 9 More
Less