DPsych in Health Psychology
Home ›
PhD ›
DPsych in Health Psychology
Read more about this program on the school's website
Program Description
According to the British Psychological Society, the goal of health psychology is to study scientifically the psychological processes of health, illness and health care.
The aim is to apply health psychology to the promotion and maintenance of health, the analysis and improvement of the health care system and health policy formation, the prevention of illness and disability and the enhancement of outcomes of those who are ill or disabled.
Health Psychology as a discipline is the fastest growing field of Psychology in the UK. However, currently, there are no Health Psychology Doctorates offered in Scotland. Given an aging and obesogenic population, with associated long-term health conditions, the demand for behavioral health and wellbeing interventions (and, therefore, Health Psychologists), is only set to increase.
This programme, the only of its kind in Scotland, is intended to equip students with the vital knowledge and skills to become a competent and effective Health Psychologist. The Doctoral programme is designed to meet the BPS's accreditation standards for Stage 1 and Stage 2 training in Health Psychology, thus meeting the requirements for Practitioner Psychologist status.
The programme aims to prepare students for accreditation as a Chartered Psychologist by providing training and supervision in five key areas of competency, including research, teaching and training, consultancy, behavior change interventions and professional skills.
What you will study
This DPsych in Health Psychology is currently subject to approval by the Health and Care Professions Council (HCPC) and the British Psychological Society (BPS). When approved, students who successfully complete the DPsych in Health Psychology will be eligible to apply to the HCPC for registration as a Health Psychologist.
Entry requirements
All entry requirements listed here should be used as a guide and represent the minimum required to be considered for entry. Applicants who are made a conditional offer of a place may be asked to achieve more than is stated.
Typical entry requirements
Year 1: normally a 2:1 Honours degree in Psychology, with eligibility for GBC with the BPS. Students applying for admission may be eligible for specific module exemption, based on previous qualifications or experience. The University's Recognition of Prior Learning Framework is used to confirm any exemptions.
Year 2: students who have attained an MSc in Health Psychology (BSP accredited) may be considered for direct entry to the Doctoral level study (at Year 2 of the programme). The University's Recognition of Prior Learning Framework is used to confirm any exemptions.
Additional requirements
Applicants must also demonstrate a level of maturity and experience commensurate with the personal and professional requirements of the programme.
Students should provide an example of demonstrating relevant voluntary or paid work experience within a relevant field, e.g. experience of voluntary or paid work relevant to the field.
Applicants will be required to attend an interview as part of the admissions process and will be subject to a CRB check. Acceptance into the programme will be subject to the outcome of the CRB check and sufficient demonstration of the relevant skills and motivation required to undertake the programme.
Please note, students are expected to source their own potential placements prior to registration on the programme.
Additional information
Other academic and vocational qualifications
Each application to GCU is considered on an individual basis. If you do not have the typical academic entry qualifications, but can demonstrate relevant work experience and/or credits from recognized professional bodies, you may be eligible to enter this course via the University's Recognition of Prior Learning scheme.
English language
Academic IELTS score of 7.0 (or equivalent) with no element below 7.0.
Please note: if you are from a majority English speaking country, you may not be required to provide further proof of your English Language proficiency.
International pathways
If you do not meet the English language requirements, you may be eligible for the English for University Study programme.
Fees and funding
The tuition fees you pay are mostly determined by your fee status. What is my student fee status?
Tuition fees 2018/19
Home: £5500
RUK: £5500
EU: £5500
International: £12600
If you commence your studies in September 2018 or January 2019, these are the annual or module fees that apply to the duration of your course; however, fees are subject to change. For full details on how fees may change read our fees and refund policy.
Additional costs
In addition to course tuition fees, you may encounter additional costs during your time at University.
Scholarships
We provide high-quality education for a fair price; as the University for the Common Good, we are committed to offering accessible higher education for talented students by keeping our tuition fees low and providing a generous scholarship package of over £2.5 million per year.
If you have any questions or inquiries regarding scholarships available for 2018/19, please feel free to contact the student inquiries team.
International student start dates
For new international students, orientation events start on 14 September 2018. This extra time is specifically designed to assist new international students in settling into the UK and GCU prior to the start of general student induction and teaching.
There will be a whole host of fun and informative activities taking place during this period, including campus and city tours, as well as welcome events where you can meet other international students.
Last updated Feb 2020
About the School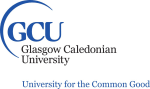 The School of Health and Life Sciences, one of three academic schools in GCU, brings together the departments of Life Sciences, Psychology, Social Work and Allied Health Sciences and Nursing and Commu ... Read More
The School of Health and Life Sciences, one of three academic schools in GCU, brings together the departments of Life Sciences, Psychology, Social Work and Allied Health Sciences and Nursing and Community Health. Working in partnership with our staff, students and external stakeholders, the School of Health and Life Sciences has created a unifying vision designed to meet the 2020 University Strategy, embedding excellence, engagement and energy into every aspect of school life.
Read less