DPsych in Counselling Psychology
Home ›
PhD ›
DPsych in Counselling Psychology
Read more about this program on the school's website
Program Description
Accredited by: HCPC BPS
Gain integrated clinical training and extensive professional development through GCU's DPsych Counselling Psychology – the only programme of its kind in Scotland. Counselling psychology is a rapidly growing area of applied psychology, and a wide range of diverse settings are in need of highly skilled HCPC Registered Counselling Psychologists.
In this doctorate programme, you'll expand your ability to work with complex client groups and contribute impactful research to the field of psychological health.
We draw on our relationships with active practitioners to give you a world-class and highly relevant education, with clinical training in both humanistic (person-centered) and cognitive-behavioral approaches. We take a holistic and comprehensive approach to instruction, and you'll develop your skills in applied psychological theory and research as well as complete work in ongoing clinical placements.
Here, you'll be a part of a thriving, open and diverse community with a shared investment in social responsibility and a commitment to the common good.
Graduate prospects
On graduation, you will qualify for Chartered Psychologist status with the British Psychological Society and you are eligible to apply for HCPC registration.
Our graduates benefit from the growing demand for in-depth training and leadership abilities in the field of psychological therapy – and from GCU's excellent academic reputation and world top 5% ranking. Our alumni work as registered counseling psychologists, making a positive impact in independent practice and academia, the NHS and in social care, organizational, educational and forensic settings.
What you will study
DPsych covers Psychotherapeutic Competencies and Skills; Critical Enquiry in Counselling Psychology; Advanced Research Methods and Dissertation; and Personal and Professional Development in modules ranging from 15 to 60 credits.
To reach the award of D.Psych, you much achieve a total of 540 credits. Early exits points are available at PgCert in Psychological Counselling (60 credits); PgDip in Psychological Counselling (120 credits); and MSc in Psychological Counselling (180 Credits) levels.
Programme delivery
The D.Psych programme is delivered over three years full-time and up to 7 years part-time. Trimester attendance for teaching is over two days per week (Thursdays and Friday) full-time and one day per week, part-time. In subsequent years attendance is on Fridays only, supplemented by several intensive teaching weeks.
Placement experience of at least 450 hours of supervised clinical practice must be gained during the programme and placement practice is on-going year-round. Full-time students are expected to undertake placement activities over two days per week (outside the timetabled academic days), developing a range of related skills in addition to direct client work. Students are responsible for securing placements, although the programme provides considerable support and opportunities towards this.
Entry requirements
All entry requirements listed here should be used as a guide and represent the minimum required to be considered for entry. Applicants who are made a conditional offer of a place may be asked to achieve more than is stated.
Typical entry requirements
UK Honours degree 2:1 (or equivalent) that meets BPS standards for the Graduate Basis for Chartership (GBC). Personal maturity and demonstrable experience in a helping role.
Academic essay
Along with your application please provide a 1000 word essay on "How does Counselling Psychology differ from related professions (such as clinical psychology, psychotherapy, and counseling), and how has your life experience prepared you for such work?"
Please ensure that your essay is at an appropriate academic level, including referencing.
Disclosure
All students must provide adequate disclosure of criminal convictions, which for those who will undertake placements in Scotland will mean joining the Protection of Vulnerable Groups (PVG) Scheme. Non-UK students will additionally need to supply an equivalent disclosure from their previous place of residence.
Additional information
Other academic and vocational qualifications
Each application to GCU is considered on an individual basis. If you do not have the typical academic entry qualifications, but can demonstrate relevant work experience and/or credits from recognized professional bodies, you may be eligible to enter this course via the University's Recognition of Prior Learning scheme.
English language
Academic IELTS score of 7.0 (or equivalent) with no element below 7.0.
Please note: if you are from a majority English speaking country, you may not be required to provide further proof of your English Language proficiency.
International pathways
If you do not meet the English language requirements, you may be eligible for the English for University Study programme.
Fees and funding
The tuition fees you pay are mostly determined by your fee status. What is my student fee status?
Tuition fees 2018/19
Home: £6090
RUK: £6090
EU: £6090
International: £12600
If you commence your studies in September 2018 or January 2019, these are the annual or module fees that apply to the duration of your course; however, fees are subject to change. For full details on how fees may change read our fees and refund policy.
Additional costs
In addition to course tuition fees, you may encounter additional costs during your time at University.
The fee for the programme includes all taught elements, research supervision, support in gaining placements and access to all the benefits of studying at Glasgow Caledonian University. There are additional costs as follows:
Clinical supervision: although some group supervision is provided within programme teaching, detailed clinical supervision takes place in conjunction with placement practice. Some placements may provide appropriate supervision, but in many cases, students will need to fund their supervision. This typically costs £40 - £70 per hour and should normally take place at least fortnightly.
In addition to clinical supervision, students will have costs including personal therapy (a minimum of 40 hours across the programme, with costs similar to supervision); books and additional learning materials; professional indemnity insurance (around £80 a year); a PVG application (around £60). You will be required to undertake an Occupational Health Screening which may incur a small charge. You will have to pay the costs of traveling to and from your placements.
Scholarships
We provide high-quality education for a fair price; as the University for the Common Good, we are committed to offering accessible higher education for talented students by keeping our tuition fees low and providing a generous scholarship package of over £2.5 million per year.
If you have any questions or inquiries regarding scholarships available for 2018/19, please feel free to contact the student inquiries team.
International student start dates
For new international students, orientation events start on 14 September 2018. This extra time is specifically designed to assist new international students in settling into the UK and GCU prior to the start of general student induction and teaching.
There will be a whole host of fun and informative activities taking place during this period, including campus and city tours, as well as welcome events where you can meet other international students.
Accreditation
Approved by the Health and Care Professions Council. Students receiving this award are eligible to apply for registration with the HCPC as a Counselling Psychologist.
Accredited by the British Psychological Society. Students receiving the D.Psych in Counselling Psychology are eligible to apply for Chartership as a Counselling Psychologist.
Last updated Mar 2020
About the School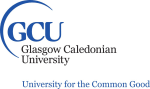 The School of Health and Life Sciences, one of three academic schools in GCU, brings together the departments of Life Sciences, Psychology, Social Work and Allied Health Sciences and Nursing and Commu ... Read More
The School of Health and Life Sciences, one of three academic schools in GCU, brings together the departments of Life Sciences, Psychology, Social Work and Allied Health Sciences and Nursing and Community Health. Working in partnership with our staff, students and external stakeholders, the School of Health and Life Sciences has created a unifying vision designed to meet the 2020 University Strategy, embedding excellence, engagement and energy into every aspect of school life.
Read less