Control Strategies for Communicable and Non-communicable Diseases (CCND)
Home ›
Courses ›
Control Strategies for Communicable and Non-communicable Diseases (CCND)
Program Description
Disease control refers to a broad package of strategies for controlling diseases, from primary prevention, health promotion, and health legislation to screening for early detection, treatment, and rehabilitation. This course is designed to help disease control officers retain the strength of their programmes while moving towards more integrated and sector-wide approaches.
This course is TropEd accredited and can be followed as a stand-alone course or as part of the Master in International Health or the Master in Public Health programmes.
In order to choose the right strategies for a specific disease in a given situation, healthcare managers need to understand the context in which a disease arises, the factors contributing to its spread, and the natural course of the disease.
In this module, a number of diseases, both communicable and non-communicable (NCD), are used as models to demonstrate different aspects and principles of disease control. A wide variety of issues relevant to public health are discussed, such as malaria, tuberculosis, nutrition, smoking, as well as refugee health care. Part of this module is carried out through interactive learning in a Virtual Learning Environment.
Objectives
At the end of the module students will be able to:
appraise and interpret research results on the epidemiology of communicable diseases (CDs) and non-communicable diseases (NCDs) and describe how they can inform relevant decision-making processes about control strategies
analyze and critically discuss different approaches and strategies used in disease control and formulate context-appropriate strategies to control one or more CDs and/or NCDs
compare and contrast the approaches to the control of communicable diseases and non-communicable diseases (i.e. behavioral, immunological, environmental, nutritional, service delivery) in relation to relevant levels of prevention
analyze and critically discuss strengths and weaknesses of specific disease control programmes or strategies (CD & NCD) in relation to integrated approaches to health systems development and current health reforms regarding the control of CDs & NCDs
Content
refresher on basic concepts: Trends, high-risk populations, behavioral risk factors, transmission patterns, epidemic-endemic, infection-disease, etc.
approaches to the control of communicable and non-communicable diseases, and similarities and differences between control strategies.
control strategies, such as screening/case finding and case management, vaccination, adherence, and retrieval of patients, prevention, monitoring & evaluation, surveillance, health promotion, environmental interventions, legislation/regulation etc.
malnutrition, micronutrient deficiencies, obesity
analysis and design of control programmes both at the level of health services and intersectoral, for both CDs & NCDs
implications and interactions between current health reforms and CD & NCD control strategies;
implications and interactions of policies of other sectors on disease control strategies.
role of communities in control of CDs and NCDs
health problems in the context of refugee camps
Admission criteria
Academic training or a professional qualification in a relevant field
Work experience in a related area, including experience in management or planning in developing countries
Proficiency in spoken and written English
Scholarships
Please note that for this course there are scholarships available from the Orange Knowledge Programme (OKP) for applicants from 52 OKP eligible countries.
Application period OKP: September-October
Last updated Mar 2019
About the School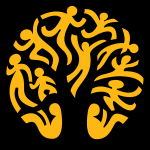 KIT (Royal Tropical Institute) equips health professionals to address public health challenges around the world. We offer master programs and advanced courses at our training facilities in Amsterdam ... Read More
KIT (Royal Tropical Institute) equips health professionals to address public health challenges around the world. We offer master programs and advanced courses at our training facilities in Amsterdam and through e-learning.
Read less