Clinical Psychology (PsyD) Program at CIIS
Home ›
PhD ›
Clinical Psychology (PsyD) Program at CIIS
Program Description
The Clinical Psychology (PsyD) Program at CIIS
The PsyD Program at CIIS is unique. Located in the heart of San Francisco, ours was the first accredited university in North America to offer programs that connect the insights of Western psychology with Eastern spirituality. We continue today to present a dynamic clinical psychology curriculum that combines the latest scientific research with the world's great wisdom traditions. We believe that such a synthesis permits a deep understanding of the human condition, as well as insight into the most effective ways of helping those in need.
The PsyD Program is carefully designed to prepare students for practice-focused careers in clinical psychology. As a member of the National Council of Schools and Programs of Professional Psychology (NCSPP), our practitioner-scholar training model provides broad and general education in clinical psychology that, in addition, integrates depth-psychological, societal, ecological, and spiritual dimensions of human experience into the curriculum.
Full-time students who enter the program with Regular Standing (those who enter with a BA) typically take three to four years to complete coursework. This is followed by the internship, which takes one year if it is a full-time internship (about forty hours a week), two years if it is a part-time internship (about twenty hours a week). The dissertation also follows coursework and, while it is possible to complete the dissertation in one year, students typically take two years to complete and write up their research. Realistically, a full-time student admitted with Regular standing can expect to complete the degree in five to seven years, depending on their choice of internship and the nature of their dissertation project. Advanced - standing students (those who enter with a Master's degree in Psychology, or the equivalent) have the option of completing the program in four years, with three years of reduced-load coursework and concurrent dissertation work, followed by one year of internship. The majority of Advanced Standing students take four and a half to five years to complete the degree.
Our distinctive approach to clinical psychology training is guided by a vision of clinical practice that emphasizes a holistic and relational approach to the human condition. We teach students the value of open inquiry into self and other. At the center of this inquiry is the whole person who exists in relationship with other persons, with communities, with cultural meaning systems, and with nature. We believe that psychological suffering often has to do with the fracturing of these crucial relationships. Consistent with the visionary CIIS mission, we view the educational process itself as holistic and relational, and we aspire to "walk our talk" as a learning community – one that is creative and transformative on both personal and professional levels.
Our course offerings reflect the broad-minded, integrative perspective pioneered at CIIS decades ago. Alan Watts, a leading figure in the transmission of Eastern spirituality to the West, described the American Academy of Asian Studies (which later became CIIS) as "one of the principal roots of what later came to be known, in the early sixties, as the San Francisco Renaissance." During that time, the Bay Area became synonymous with new currents in psychology that continue to transform the field. Like CIIS's founders, our faculty and students continue to work at psychology's cutting edge, in its deepest traditions, and toward the project of realizing our most profound human potentials.
CIIS is fully accredited by the Western Association of Schools and Colleges Senior College and University Commission (WASC-SASC). The PsyD Program is a member of the National Council of Schools and Programs of Professional Psychology (NCSPP). Graduates of the PsyD program at CIIS are eligible for licensure as psychologists in California and many other states.
The San Francisco Bay Area is at the forefront of change in psychology, especially at CIIS. We welcome you to come visit us and learn more about the CIIS/Bay Area psychology experience.
Clinical Psychology (PsyD) Program Licensure
Graduates of the PsyD program at CIIS are eligible for licensure as psychologists in California and many other states. In fact, over the last five years, according to the EPPP published data, CIIS students scored higher on the national examination than graduates of any APA approved PsyD program in the Bay Area.
Apply to the Clinical Psychology (PsyD) Program
Emphasizing preparation for clinical practice this program combines rigorous scholarship, supervised clinical experience and practica and internships. PsyD students fulfill a diversity and identity competency requirement by taking three courses connecting clinical practice with culture and ethnicity, gender and sexuality, and religion and spirituality.
For field experience students can apply to over 90 community agencies, serving a diverse mix of clients. Additionally, they have access to the Institute's exciting array of public programs.
Our training philosophy comprises four components:
learning in a multicultural context, which integrates practica and classroom work
a relational model of learning and training
significant reflection on one's clinical practice
a broad range of scholarship
Admission Requirements
Admission Application
Non-refundable $65 Application Fee
Degree Requirement: An undergraduate degree (BA, BS, or the equivalent) from an accredited college or university of Psychology or 12 semester units/18 quarter units of Psychology coursework
Academic Prerequisites: 12 semester units/18 quarter units of Psychology coursework including a Statistics course.
Transcripts: Official transcripts from all accredited academic institutions attended within the United States. Transcripts must arrive in their official, sealed envelopes.
Minimum GPA of 3.0 at the undergraduate degree-granting institution - for final 60 semester units or 90 quarter units of coursework.
Academic Writing Sample: A writing sample of eight to ten pages (typed, double-spaced) that demonstrates your capacity to think critically and reflectively and demonstrates graduate level writing abilities. A sample that uses outside sources must include proper citations. You may submit copies of previous work, such as a recent academic paper, article, or report that reflects scholarly abilities.
Two Letters of Recommendation: Letters of recommendation will be accepted from academic advisors, professors, professional supervisors, or someone able to attest to your maturity, motivation, and ability to undertake the work required for the PsyD Program. Recommenders should use standard business format and include full contact information-name, email, phone number, and mailing address.
Goal Statement: A one-page (typed, double-spaced) statement of your educational and professional objectives.
Autobiographical Statement: A four-to-six page (typed, double-spaced) self-reflective, lifespan autobiographical statement discussing your values, emotional and spiritual insights, aspirations, and life experiences that have led to the decision to apply to the PsyD program.
International students and individuals who have studied at institutions outside the US and Canada may have additional requirements.
Advanced Standing
A limited number of Advanced Standing students who have completed an MA or MS degree in psychology (or equivalent) with a GPA of 3.25 and completed 500 practicum hours may be admitted each year. Advanced Standing students complete a reduced number of units in a program that is designed on a case by case basis depending on prior graduate coursework. Students admitted with Advanced Standing must complete all required courses at CIIS or demonstrate prior completion through submission and review of syllabi from prior coursework.
Spring Admission into the Psychology Doctoral Program
Once accepted into the PsyD program, a limited number of students have the option to enroll in some courses for the spring or summer semester before their Fall semester begins. With the approval of the PsyD department, students can enroll in selected courses prior to the commencement of the fall semester, later to join the fall cohort. Students who employ this option reduce the number of courses required during their first and/or second years of study. This option may provide greater latitude to curriculum planning for individual students. Students who begin to take classes in the spring or summer semesters are considered members of the student cohort that officially begins in the fall semester of the year that they are admitted and will move through the practicum sequence with that cohort.
Last updated Mar 2019
About the School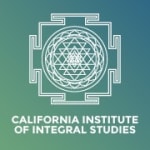 California Institute of Integral Studies (CIIS) is an innovative, forward-thinking university based in San Francisco, California.
California Institute of Integral Studies (CIIS) is an innovative, forward-thinking university based in San Francisco, California.
Read less