Chiropractic - Professional Studies
Program Description
As is known, there is no chiropractor education in N orge, and Norwegian students may travel abroad. Our new study program is a combination of one year of medical science at Bjørknes College and 4 years at Murdoch University in Perth. This is a great opportunity for anyone who wants to become a chiropractor.
Medisin grundfag is an open study where anyone with general study qualifications can apply. To move on to the second year of chiropractor education in Australia, you must meet the following requirements:
At least 4 in character from vgs
At least 4 in two subjects (biology and chemistry is recommended)
At least C on all exams from medicine basic subjects
Study start in Australia is in February each year.

One year in Oslo

The first year of education is the study medicine foundation. This study program provides 60 credits and is an independent year unit. Some of the students in the class have thought about the chiropractic program, but not all. There are also many who take this study to get an introduction to medical subjects, collect points, and perhaps pursue studies in acupuncture, medicine or the like.
All teaching takes place at Bjørknes College in Lovisenberggaten 13. The study is up to three full days of teaching, and two days for self-study. Some of the students use these two days to study science at Bjørknes Private School. This is also an opportunity for chiropractor students who need to improve their subjects.
Four years in Australia

After completing and passing medical science, the next step is Australia. Since Australia has a graduation start in February, it will take a half year break until students go ahead. The harvest can therefore be used to take an introductory course in Statistics (STK 1000) at the University of Oslo. This course and a course for, namely, introduction to chiropractic, will be taken during the second year in Australia, as well as the other subjects there.
However, you have the opportunity to take this course in advance if you meet the application requirement: 2 MX, 2 MY, 3 MZ, and either 3 MX, 3 MY, 3 FY, 3 KJ, 3 BI or subject combination 2 KJ + 3 BT or Subject combination 2 BI + 3 BT.
About Murdoch University

Murdoch University is approved by the Norwegian Chiropractor Association, and is recognized internationally for its chiropractor education.
Murdoch has also been ranked ten years in a row as a university that the students are very pleased with. Murdoch attaches great importance to having skilled and knowledgeable teachers who engage and motivate students.
About Perth

Perth is located on the west coast of Australia, famous for its warm and sunny climate, and beautiful white sandy beaches. The area is rich in natural resources, and you can, among other things, be lucky enough to see dolphins on the goat in the waters. The city, which has 1.5 million inhabitants, has more hours of sunshine than any other city in Australia.
The city is very pretty and most of life and activities take place outdoors. The town is located on the Swan River, which offers many great recreational opportunities for residents. Outside the city you will find many vineyards and large natural areas. It is good infrastructure and easy to get around by train and bus.
Last updated Mar 2020
About the School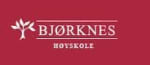 University studies both at home and abroad Bjørknes has in recent years established itself as a provider of university education in Norway. In 2006, Bjørknes College started to offer a number of unive ... Read More
University studies both at home and abroad Bjørknes has in recent years established itself as a provider of university education in Norway. In 2006, Bjørknes College started to offer a number of university courses in Oslo with ECTS credits. They are approved by Norwegian quality assurance authorities and students attending the programs are entitled to funding through the State Educational Loan Fund in Norway. These courses are as following: * Practical Philosophy (30 ECTS credits) * Media and Communications (60 ECTS credits) * Medical Foundation Year (60 ECTS credits) * Peace and Conflict studies (60 ECT credits) In addition to the above programs, Bjørknes College has since 1999 also offered a suite of bi-national educational programs in cooperation with universities abroad. These unique programs at both the undergraduate and graduate level, offer students the opportunity to take the first year (for bachelor students) or first semester (for master students) of their university studies at Bjørknes in Oslo before transferring to their university abroad for the remainder of their studies. The programs have been met with considerable success, and students are able to choose from a range of options at the Bachelor's level (Physiotherapy, Nursing, and Communications) as well as Peace and Conflict Studies and International Studies at a graduate level. In these masters programs, Bjørknes College has chosen to engage The International Peace Research Institute, Oslo (PRIO) in the development of the Oslo semester modules and the teaching of these. In this way, these innovative and exciting programs bring together academics at the forefront of international relations, international studies and peace and conflict research from both sides of the globe. Since all courses are taught in English, these prestigious programs have attracted interest from students worldwide, and applicants apply from Australia, France, Portugal, Germany, Mexico, Canada, UK, and the US. Indeed, during the former Norwegian Prime Minister Kjell Magne Bondevik's visit to Australia in 2005, he took the time to meet Bjørknes students completing their program in Canberra.
Read less