Certificate in Therapy Services (Up to 95% funding by WDA) in English
Home ›
Certificate in Therapy Services (Up to 95% funding by WDA) in English
Program Description
This course aims to provide people already working or wishing to enter the Community and Social Services environment with the skills and knowledge required to effectively execute their job duties in Community Development, Disability Services, Senior Services, and Therapy Services.
It is also appropriate for any professional who wishes to acquire skills and knowledge from any of the 12 competency units (modules) offered in the course. A WSQ certificate, known as the Statement of Attainment, will be offered for each module successfully completed.
Upon completion of this 3-month full-time or 11-month part-time course, graduates are fully certified and can immediately start work as a therapy aide in various healthcare settings.
About Singapore Workforce Skills Qualifications (WSQ)
The Singapore Workforce Skills Qualifications (WSQ) is a national credentialing system. It trains, develops, assesses and recognizes individuals for the key competencies that companies look for in potential employees.
WSQ is based on national standards developed by WDA in collaboration with various industries comprising industry sectoral frameworks which serve to:
Professionalise the industry, particularly where recognition of Continuing Education and Training (CET) qualifications are lacking
Improve labor mobility allowing companies in growing industries to easily recruit workers with the necessary skills whilst improving opportunities for workers to enter these industries.
The WSQ system is designed to be a practical, accessible and affordable launching pad for individuals to take charge of their own careers and advancement. It is also a powerful business tool for employers to access and maintain a skilled workforce as it enhances their competitive edge and advancing their businesses.
Course Duration
Full-time: 3 months
Part-time: 11 months
Course Structure
There are a total of 12 modules have to be completed and passed for the award of the Certificate in Therapy Services.
Course Learning Objectives
Support Clients in Their Activities of Daily Living and Leisure;
Apply Common Processes in Therapy Services;
Transport Senior Services Clients;
Assist the Therapist in The Provision of Therapy Services and Programs to Meet Special Needs of Clients;
Support Clients to Maximise Their Independence and Physical Ability;
Prepare and Maintain Therapy Equipment and Appliances;
Assist Clients to Learn to Use Alternative and Augmentative Communication (AAC) Systems;
Assist in the Provision of a Safe, Hygienic and Supportive Environment;
Assist Therapist or Therapist Assistant to Conduct Therapy Programs;
Follow Workplace Safety and Health (WSH) procedures;
Work within a legal and ethical framework; and
Demonstrate First Aid/Cardiopulmonary Resuscitation (CPR) skills.
Delivery Mode
Face-to-face, in classroom mode, practicals.
Course Commencement
January, April, July, and October
Assessment Methodology
Assessments/Exams are conducted after every module.
Formative and Summative Assessments
Note:
In case students fail the main examination of a particular module, they are allowed to sit for 'One' supplement assessment with payment of the appropriate fee*. Students are to re-take the module, shall they fail the supplementary assessment. Modules are independent of each other.
* Refer to Miscellaneous Fees
Graduation Requirements and Awards
Students must complete and pass all 12 modules to be awarded the Certificate in Therapy Services will be conferred by the CSM Academy International Pte Ltd.
Local students must achieve an attendance of 75% and international students must achieve an attendance of 90% in any month of the course.
Note:
12 Statements of Attainment (SOA) for each competency unit will be awarded by Singapore Workforce Development Agency (WDA).
Career Opportunities
You can work as therapy aides in various healthcare settings, for example, physiotherapists, occupational therapist clinics in private setting and government hospital; rehab center in nursing homes and physically disabled homes.
Entry Requirement
Obtained at least a C6 at Secondary II Levels in any three subjects or equivalent
English Requirement
At least a C6 at PSLE or equivalent
Application Fee (Non-Refundable and non-transferrable)
International student: S$600 (before GST)
Local student: S$50 (before GST)*
*Local student refers to Singaporeans/PRs/Employment Pass/Dependant pass holders
Course Fee
For local students: S$ 550.00 per module totaling S$ 6,600.00 (before GST)
Note:
For Singapore Citizens 35 years old and above, earning less or S$1900 per month, the funding is up to 95%.
For Singapore Citizens and Permanent Residents aged 21 or below, the funding varies at WDA's discretion.
For International students: S$7,500 (before GST)
Insurance Fees
Fee Protection Scheme***: Subject to prevailing market rate
Medical Insurance Fee****: Subject to prevailing market rate
***The Fee Protection Scheme (FPS) serves to protect students' paid fees.
****It is compulsory for all local and international students to purchase medical insurance which is valid throughout their course of studies with the CSM Academy International. Local students (Singaporeans, PRs & Non-student's Pass holders) may opt-out of this scheme if they can provide the proof of adequate medical insurance coverage in Singapore.
Note:
Payment of fees is in Singapore Dollars.
Payment method only by Cheque/ Nets/ Telegraphic Transfer
Last updated Sep 2018
About the School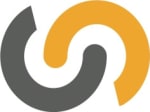 CSM Academy International was established in April 2005. It offers Service Management related education programs that are enhanced through our linkages with several overseas Universities and Organizat ... Read More
CSM Academy International was established in April 2005. It offers Service Management related education programs that are enhanced through our linkages with several overseas Universities and Organizations that are renowned for their specialist courses in the service arena. We have also been awarded a 4 years EduTrust Singapore award in August 2017.
Read less