Certificate in Paramedics
Home ›
Certificate in Paramedics
Program Description
The Paramedic Certificate Program provides a study of the information, skills, and techniques necessary to implement safe, effective, and appropriate care as an entry-level paramedic. Additionally, the program focuses on the professional demeanor necessary for the role. A paramedic is the team leader of the Emergency Medical Services System team, delivering out-of-hospital emergency care under the direction of an emergency physician. Paramedics direct and manage patient care aspects of the Emergency Response Team.
This team is commonly composed of public safety and community service agency personnel who respond to traffic accidents, fires, explosions, cave-ins, emergency rescue calls, and other life-threatening situations. The paramedic's primary responsibilities are to safely care for victims of accidents or sudden illness by stabilization of the patient's condition using advanced life support skills and equipment, and also to safely transport the patient to the hospital emergency department. The paramedic performs these duties in various settings in conjunction with other emergency service providers, including law enforcement and fire department personnel. Paramedics also assist in patient care in hospitals and doctors' offices with specific instruction and supervision.
The actions of a paramedic can often mean the difference between patient survival or patient death. Successful completion of the prescribed courses and the awarding of a certificate of completion from the program makes a student eligible to take the State of Florida Paramedic Examination or the National Registry Examination for certification. The Paramedic Program is a three-semester sequence consisting of four components each semester: lecture, lab, hospital clinical, and EMS clinical. Students are expected to demonstrate competency in advanced emergency medical care skills and to display a professional demeanor.
This limited admission certificate program requires that each applicant first is admitted to the College and meet pre-admission requirements. Applicants with the best qualifications are selected during the summer of each year to begin work in the fall term. Admission requires current certification as a State of Florida Emergency Medical Technician (EMT). This is an intensive 1,200-contact-hour program that requires careful planning of school, work, and home schedules to accomplish.
During the hospital and fieldwork phase, the student uses a special calendar that is not identical to the College's published calendar. Students must attend program activities as assigned. Students are advised to contact the Program Director for additional information and scheduling details. The program is offered in the daytime on an alternating (week-to-week) schedule to accommodate students who work a 24-on, 48-off work schedule.
Accreditation
Polk State College's Paramedic Program is accredited by the Commission on Accreditation of Allied Health Education Programs (CAAHEP) upon the recommendation of the Committee on Accreditation of Educational Programs for the Emergency Medical Services Professions (CoAEMSP). Commission on Accreditation of Allied Health Education Programs (CAAHEP) 1361 Park Street Clearwater, FL 33756; telephone:727.210.2350. Admission Criteria The following are the minimum requirements for consideration for admission to the Paramedic Certificate Program. Applicants are chosen by a selection committee and admitted once a year. Students must gain acceptance to Polk State College as credit-seeking students, with all required admission documents on file.
At the time of application and admission to the Paramedic Program, students must have an overall grade point average (GPA) of 2.00 or higher. Students must complete all Developmental Education courses in reading and writing, as well as MAT 0018 Developmental Mathematics I, if necessary. Students must complete the following prerequisite course(s) before admission to the program with a grade of C or higher: EMS 2010 Body Systems for the Paramedic, or BSC 1084C Basic Anatomy and Physiology, or both BSC 2085C and BSC 2086C Anatomy and Physiology I and II. Students must hold State of Florida EMT certification. Students must submit a complete and accurate application for the Paramedic Certificate Program to Student Services by the application deadline for the incoming fall class. Note: Prerequisites and courses that can be taken prior to admission to a program can change; students not yet admitted may be required to take additional or alternate prerequisites prior to admission.
Applications are available in the Student Services Offices. Applications must contain all the above-listed requirements in order to be sent to the selection committee; therefore, it is imperative that a student wishing to be considered for a position in the Paramedic Program meet with the Program Director to assure compliance with the above requirements.
Additional Program Requirements
Additional requirements that are completed after the selection process has been finalized include:
Completion of a physical examination and essential functions examination.
Completion of immunizations and communicable disease screenings.
Certification in CPR (current ARC or AHA).
The Program Director provides information regarding the completion of these additional admission requirements with the acceptance letter.
Last updated Oct 2017
About the School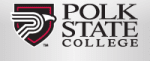 Polk State College, established in 1964, is a multi-campus institution serving over 20,000 students with Bachelor of Applied Science, Bachelor of Science, Associate in Arts and Associate in Science d ... Read More
Polk State College, established in 1964, is a multi-campus institution serving over 20,000 students with Bachelor of Applied Science, Bachelor of Science, Associate in Arts and Associate in Science degrees, as well as a wide range of certificate and workforce training options. The College also operates three charter high schools.
Read less