Certificate in Health Law and Compliance
Home ›
Certificate in Health Law and Compliance
Program Description
The program is offered only online
The healthcare industry is governed by a complex web of legislative, regulatory, executive, and judicial rules. All individuals working in healthcare are expected to abide by these rules, and failure to comply can lead to a multitude of consequences of varying severity. Yet, legal and regulatory issues are among the most frequently reported challenges that healthcare professionals face. In order to act in the best interest of patients and themselves, healthcare professionals need to develop their knowledge of healthcare law.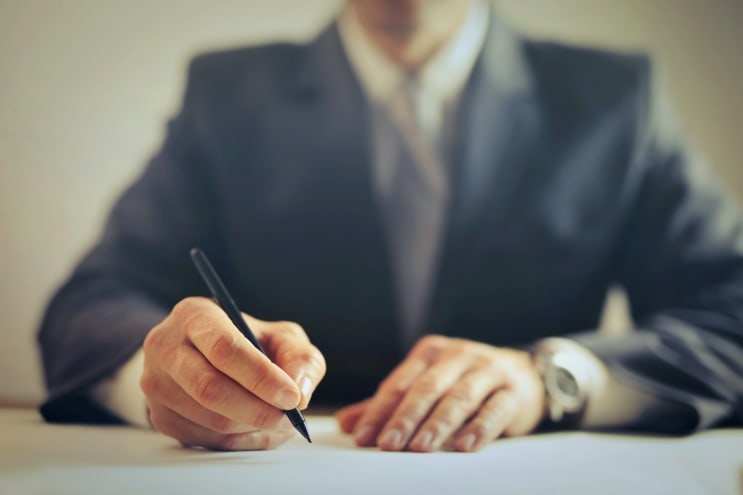 Andrea Piacquadio / Pexels
Navigate the Legal and Regulatory Realities of Modern Medical Practice
JHLI's Health Law Program ranks #16 in the U.S. (U.S. News & World Report 2018)
120+ years of academic excellence are provided by DePaul University
"A" grade was awarded for JHLI's Health Law Program from PreLaw Magazine
Program Outline
The Certificate in Health Law and Compliance familiarizes healthcare professionals with the most significant and applicable concepts and principles in health law and policy. Participants will learn to identify and apply legal rules, get to know essential terms, and describe the structure of laws relating to American healthcare. This 8-week course translates theory into real-world examples, enabling participants to spot issues in a complicated and shifting legal and regulatory environment.
Key Topics
Introduction to the U.S. legal system
Healthcare delivery systems (including Medicare, Medicaid, and health insurance law)
Medical malpractice
Duty to treat and EMTALA
Fraud and abuse statutes (including Stark/anti-kickback)
Oversight of healthcare quality
Licensure and accreditation
Compliance
Bioethics (Including informed consent, surrogate decision-making, and competency decisions)
Disclosure of adverse outcomes
HIPAA, cybersecurity, and EHR governance
Curriculum
Unit 1: The Legal System
Unit 2: Introduction to Healthcare Delivery Systems
Unit 3: Duty to Treat and Medical Malpractice
Unit 4: Fraud and Abuse Statutes
Unit 5: Fraud and Abuse Statutes, Continued
Unit 6: Quality and Compliance
Unit 7: HIPAA and Cybersecurity Risk Management
Unit 8: Bioethics, Informed Consent, Surrogate Decision-Making
Skills Acquired
Identify sources of law that impact the healthcare system
Understand how the law changes and evolves to improve cost, quality, access, and choice
Explain the role of private insurers, Medicare, and Medicaid play in financing healthcare services and understand the core characteristics that define each financing mechanism
State basic liability rules concerning the duty to treat, EMTALA, and medical malpractice
Explain how the professional custom standard of medical malpractice may conflict with the emergence of evidence-based practice
Identify potential FCA violations and Qui Tam reporting
Explain the difference between the Anti-Kickback Statute and Stark Law and potential defenses and penalties
Understand the role of privacy and cybersecurity from a compliance perspective
Explain the importance as well as elements of an effective compliance program
Describe the proposed approaches of quality control applicable to the practice of medicine
Explain the legal and ethical principles underlying first-person informed consent and surrogate consent to medical treatment
About the Partnership: DHGE and DePaul University
The partnership between Dignity Health Global Education and DePaul University unites the expertise of one of the largest not-for-profit healthcare systems in the U.S., through one of DHGE's parent companies, and the largest Catholic university in the U.S. with 120+ years of educational experience.
Last updated Jul 2020
About the School

Dignity Health Global Education (DHGE) is the leading healthcare workforce development company. Dedicated to providing customized educational opportunities and a student-centric experience, we develop ... Read More
Dignity Health Global Education (DHGE) is the leading healthcare workforce development company. Dedicated to providing customized educational opportunities and a student-centric experience, we develop online programs and workforce development solutions with industry, for industry.
Read less