Certificate IV in Ageing Support
Home ›
Aging ›
Certificate IV in Ageing Support
Program Description
Course Description
This course reflects the role of support workers who complete specialised tasks and functions in aged services; either in residential, home or community-based environments. Workers will take responsibility for their own outputs within defined organisation guidelines and maintain quality service delivery through the development, facilitation and review of individualised service planning and delivery.
Workers may be required to demonstrate leadership and have limited responsibility for the organisation and the quantity and quality of outputs of others within limited parameters.
To achieve this qualification, the candidate must have completed at least 120 hours of work placement as detailed in the Assessment Requirements of the units of competency.
The Industry
Jobs for personal care assistants are expected to be high over the next five years, with openings over the next 5 years expected to be greater than 50,000, according to the MySkills website. Australia's growing and ageing population, combined with expanding private health insurance coverage, is expected to generate strong growth in the health sector, with demand being a major driver of growth.
Benefits
If you want to work in community services and provide support to individuals and groups, this course is for you.

Study with us – you will notice the quality of our industry expertise by our clinical placements. You will be able to choose to be placed within our network of clinical facilities from 50 to 170 in-Residents.

In our largest clinical facility, you will be rotating with over 200 staff members, and learning from them how to better care for residents.
Why study this course
This is a great entry level Certificate that will equip you with specialist knowledge, and the opportunity to put your training into practice during Structured Workplace Learning for real workplace experience. The course has been designed to ensure that you are job-ready and confident at its completion.
Occupational Titles
Assistant in Nursing

Care Worker

Community Care Worker

Home Care Assistant

Residential Care Worker

Residential Support Worker
What you will learn
This course will train you for entry-level care work positions. During your studies you will learn:
About the human body and how to support its healthy functioning.

How to facilitate the empowerment of older people.

The skills to meet personal client support needs.

How to tailor support to meet the needs of individual clients.

How dementia can affect a person, as well as strategies for communicating with, supporting and monitoring a client with dementia.

How to support client independence and wellbeing.

The tools to communicate and collaborate effectively with clients, their families and co-workers.

How to work effectively within the health and community care sector.
Course structure
There are 18 units to be completed in this qualification – 15 core and 3 elective units in accordance with the packaging rules.
Core Units
CHCADV001

Facilitate the interests and rights of clients

CHCAGE001

Facilitate the empowerment of older people

CHCAGE003

Coordinate services for older people

CHCAGE004

Implement interventions with older people at risk

CHCAGE005

Provide support to people living with dementia

CHCCCS006

Facilitate individual service planning and delivery

CHCCCS011

Meet personal support needs

CHCCCS025

Support relationships with carers and families

CHCDIV001

Work with diverse people

CHCLEG003

Manage legal and ethical compliance

CHCPAL001

Deliver care services using a palliative approach

CHCPRP001

Develop and maintain networks and collaborative partnerships

HLTAAP001 Recognise healthy body systems

HLTWHS002

Follow safe work practices for direct client care
Elective Units
CHCDIS010

Provide person-centred services to people with disability with complex needs

HLTHPS006

Assist clients with medication

CHCDIS007

Facilitate the empowerment of people with disability
Recognition of Prior Learning
We understand that you may already have many skills and areas of expertise that you have obtained in different ways and these are recognised through our Recognition of Prior Learning (RPL) process.

We have developed an RPL application kit for this course.

The Student Handbook provides more information about our RPL process. Alternatively, you can contact an Enrolment Consultant to discuss your RPL options.
Course duration
The duration for the course is maximum 18 months. As a face-to-face 12 hours on campus and 8 hours Clinical Placement per week.
Clinical placement
What is Clinical Placement?
A Clinical Placement is the part of your course where you learn and are assessed in a place of work, related to your course which has been approved by International Nurse Training.

At your work placement, you'll get practical, hands-on experience under the guidance of your supervisor. Your supervisor will be someone with involvement in the industry, who can mentor you during your placement.
What are the benefits?
By undertaking a work placement you'll get a chance to put the knowledge you've learned in your course into practice.

You'll also develop practical, on-the-job skills and could make contacts that could help you find a job once you graduate.

Work placement is often the most rewarding part of a student's course. Working face-to-face with clients and colleagues in your chosen field makes a huge difference to your career confidence.
How do I find a Clinical Placement?
We already have Memorandum of Understanding with several Care facilities and we will guarantee your Clinical placements with one of our partners. However, if you are already in the industry and choose your employer as your clinical placement we will also support your option.
What support will I get?
It's our responsibility to find a suitable Host Organisation to carry out your Clinical Placement, there is a Work Placement Team available to give you a hand if you find that you are struggling with your current Host Organisation.
Clinical Placement hours
This course contains a minimum of 120 hours of work placement.
Host Organisation
You will need to undertake your Clinical Placement in an organisation involved in professional disability services, such as a group home, respite centre, community services or aged care facility. The host organisation will need to be able to provide you with access to specialist equipment and resources. Your workplace assessor will ascertain whether the workplace is appropriate for you and guide you through your educational journey.
International Students Entry Requirements
Year 12 (HSC); or equivalent qualification/s;

Academic IELTS 5.5 overall, no less than 5.0 in each band, or upper intermediate, or

EAP from approved ELICOS/ESL centre and

18 years or above.
Specific additional course requirements
Successful completion of INT Nurse Training Clinical Placement Requirements, including National Police check and Relevant immunisation check.
Physical requirements
You will need to be reasonably physically fit as the role may involve a variety of tasks that require a reasonable amount of physical activity, such as providing direct personal care including showering, domestic assistance, transferring and assisting clients with mobility.
Last updated Nov 2018
About the School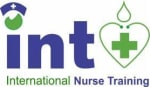 INT Nurse Training Pty Ltd was built on the passion of its CEO and founder, Mrs Sarita Mudaliar (RN) and her desire to produce professional, highly skilled and quality trained nursing staff for the he ... Read More
INT Nurse Training Pty Ltd was built on the passion of its CEO and founder, Mrs Sarita Mudaliar (RN) and her desire to produce professional, highly skilled and quality trained nursing staff for the health and care sectors in our community. The desire extends to a vision for those graduates to become long-term, enduring professionals, with a career in nursing and a pathway to higher level study, including Nursing Registration. INT Nurse Training will strive to be recognised as a leader of quality education in the health and care sectors, who keep patient-centred care and the health of society at the forefront of its values.
Read less