Bachelor's Degree in Health Science
Program Description
Overview
Our bachelor's degree in Health Science is an interdisciplinary program designed to provide career advancement opportunities to entry-level health professional practitioners as well as to individuals just beginning their careers in health care.
This program embraces those with different backgrounds and interests and will help you achieve your educational goals.
Goodwin's Bachelor in Health Science program offers four tracks:
Environmental Health
You will gain an understanding of the impact of environmental conditions on human health.
Health Care Administration
You will acquire knowledge of the business challenges specific to the health care delivery system, and you will gain an appreciation of the manager's role.
Bachelor Degree Completion
This track allows the creation of career paths and advancement opportunities if you already possess a certification, licensure, or registry through a professional organization but lack a collegiate degree.
Health Care Career Exploration
You will be able to explore various careers and aspects of health care. This track is appropriate if you have not yet decided on a specific profession but are interested in pursuing a career in healthcare.
No matter which track you chose, you will have a strong foundation in health care and be prepared for career advancement opportunities.
Graduation Requirements
All Health Science major core requirements must be completed with a cumulative G.P.A. (grade point average) of 2.0 or higher. All general graduation requirements must be completed as stated in the catalog.
Program Outcomes
Upon successful completion of all health science program requirements, graduates will be able to:
Demonstrate a strong foundation in basic behavioral, natural, social and health sciences appropriate to entry-level positions in health care.
Communicate and present verbal, visual and written ideas and information clearly and accurately in a way that represents competence and professionalism in the healthcare field.
Interpret and explain policy within the ethical, legal and regulatory framework of the healthcare industry.
Identify and analyze bioethical issues facing healthcare practitioners and the healthcare environment.
Identify and describe the different roles of healthcare professionals and develop skills to become an effective team member.
Demonstrate accurate problem-solving abilities when working as a health care professional while at an internship.
Appreciate diversity, differing belief and value systems, as well as appreciate individual opinions;
Develop self-directed and engaged learning skills needed for independent and lifelong learning.
Demonstrate the knowledge and skills necessary to successfully enter specific healthcare fields or areas of study.
Analyze and apply information technology to successfully participate in learning activities.
Be an educator and promoter of healthy living.
Utilize administrative and organizational skills for planning and implementing health and health care programs.
Last updated Dec 2018
About the School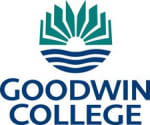 Goodwin College is an innovative learning community that empowers hard-working students to become sought-after employees.
Goodwin College is an innovative learning community that empowers hard-working students to become sought-after employees.
Read less