Bachelor of Science in Nursing
Program Description
Program description
The nursing program, which leads to a Bachelor of Science in Nursing (B.S.N.) degree, is designed to meet students' individual needs. One program option is available for registered nurses who want to earn a B.S.N. degree and is an online program. An honors program is available for students with superior academic ability.
The professional nurse is increasingly being viewed as the nucleus of the health care system, as well as serving as an advocate for health care consumers. Therefore, Wright State's program prepares self-directed graduates who can function as generalists in a number of settings and work in collaboration with other health professionals to coordinate and improve the health care of individuals, families, and communities.
The nursing program at Wright State is accredited by the Commission on Collegiate Nursing Education and approved by the Ohio Board of Nursing.
The College of Nursing and Health faculty reserves the right to revise the nursing requirements or the sequence at any time, as deemed necessary to prepare students for new and emerging roles in nursing. Course requirements or sequence scheduling may also be changed.
Students may be required to come to campus for orientation, advising, or other obligations.
Why Choose Nursing?
Wright State's RN-BSN Online Completion Program is designed for busy working nurses just like you.
Earn your BSN at your own pace, online, anytime day or night.
Learn with individual attention from faculty devoted to your success.
Stand Out with a BSN that builds superior nursing knowledge and skills.
Offered by the region's most recognized and trusted provider of nursing education, Wright State's program:
is taught by real faculty who actually know you and your nursing experience.
offers a superior online delivery and technical support allowing you to spend time learning rather than on technology.
is fully aligned with AACN BSN Essentials and informed by QSEN principles
provides outstanding value and competitive tuition.
can be completed in as little as 15 months.
requires 30 program credit hours.
"Best RN Programs in Ohi," Registerednursing.org, 2017
The Wright State University—Miami Valley College of Nursing and Health ranked among the best RN programs in Ohio by RegisteredNursing.org—No. 17 among 84 colleges and universities and higher than Case Western, Kent State and the University of Akron. The rankings were based on the percentage of graduates who passed the National Council Licensure Examination, designed to determine if they are ready to practice as entry-level nurses.
Source: Wright State Newsroom
Program outcomes
Program Outcomes
The BSN graduate will:
Meet the requirements for graduation which encompasses the arts, the sciences, and nursing for the basis of professional nursing practice. (Essential I)
Use basic organizational and systems leadership skills for client safety and quality client care. (Essential II)
Integrates current relevant evidence in professional nursing practice. (Essential III)
Implement health care information technology in the management of client care. (Essential IV)
Analyze legislative and regulatory processes relevant to the provision of health care. (Essential V)
Use effective interpersonal and interprofessional communication and collaboration to improve client health outcomes. (Essential VI)
Implement health promotion and disease prevention interventions at the individual and community levels to improve population health. (Essential VII)
Exhibit professionalism and the inherent values of altruism, autonomy, human dignity, integrity, and social justice. (Essential VIII)
Practice at a baccalaureate nurse generalist level with clients across the lifespan and in a variety of settings; considering the variation, complexity, and resources necessary for the provision of care. (Essential IX)
Premier Health Partners and Wright State University Tuition Assistance
Wright State University and Premier Health Partners have joined together in an effort to further the education of the nursing workforce. The program is for benefit-eligible Premier Health nursing employees who have successfully completed their introductory employment period. The scholarship is an additional benefit for Premier Health staff who are approved for the organization's enhanced tuition assistance program.
Wright State University will be providing Premier Health nurses additional scholarship assistance to pay for classes in the RN-BSN Completion Program.
The objective of the scholarship program is to help to defray out-of-pocket expenses for Premier Health employees who are either pursuing a nursing degree from Wright State or who are taking approved prerequisite courses for the university's RN-BSN Completion program. The scholarship applies to tuition expenses only and is applicable after an employee utilizes the Premier Health enhanced tuition assistance program for the calendar year.
To find out of you are eligible for the Premier Health enhanced tuition assistance, please contact the Human Resources Department at your respective hospital.
If you are eligible for the Premier Health enhanced tuition assistance, contact one of our advisors to learn more about our program!
Last updated Sep 2019
About the School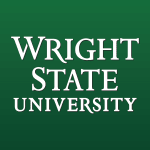 Wright State University is a nationally ranked public university in Dayton, Ohio with more than 15,000 students Offering 295 degree programs, the university is made up of eight colleges, three schools ... Read More
Wright State University is a nationally ranked public university in Dayton, Ohio with more than 15,000 students Offering 295 degree programs, the university is made up of eight colleges, three schools, and a branch campus in Celina, Ohio. Named for the Wright brothers, Wright State University offers an exceptional, affordable education in the American heartland.
Read less