Read more about this program on the institution's website
Program Description
Passionate about physical health and wellbeing? Looking for a rewarding career helping people to feel their best? With a proud history spanning two decades, the Bachelor of Physiotherapy from Charles Sturt University has a reputation for producing highly sought-after graduates who have gone on to launch successful physiotherapy careers in Australia and overseas.
Physiotherapists help to maintain or restore movement and function in people who are affected by injury, illness or disability. As experts in movement, they play a key role in promoting health, independence and quality of life for people of all ages.
Course highlights
You won't just learn physiotherapy, you will live it:
You'll gain hands-on experience through extensive workplace learning, making you job-ready when you graduate. You'll work with clients of all ages from diverse backgrounds and you may even have the opportunity to work at an orphanage in Vietnam in your fourth year of study.
Dedicated teachers:
Our physiotherapy staff contribute to the Australian Physiotherapy Association (APA) National Professional Standards Panel and APA's national groups, the National Allied Health Conference, Services for Australian Rural and Remote Allied Health (SARRAH) and the Paediatric Active Enhanced Disease Surveillance (PAEDS) network.
Quality facilities:
We work in partnership with communities to provide allied health education and research. Facilities designed to simulate clinical environments found in real workplaces include a musculoskeletal clinic, hospital ward, rehabilitation gym, movement laboratory, on-campus clinics, skills laboratories and simulation facilities. Our Bachelor of Physiotherapy is fully accredited with the national accrediting body, The Australian Physiotherapy Council.
Graduate with Honours:
If you achieve a grade point average of 5.0 or above across your first and second-year subjects, you'll be eligible to apply for transfer to the Honours stream. If selected, you'll complete specific Honours subjects that replace standard subjects and develop your organisational, research and writing skills.
Choose your path:
You can choose to exit the course following successful completion of the first year of study with the Diploma in Health Science, or the Associate Degree in Health Science after two years of study.
Professional recognition
The Bachelor of Physiotherapy (Honours) Integrated Honours is accredited by the Australian Physiotherapy Council and is an approved program of study listed with the Physiotherapy Board of Australia.
Career opportunities
Demand for physiotherapists is growing as the population ages and awareness of the benefits of physiotherapy increases. The Australian Government's Job Outlook forecasts very strong employment growth for the profession in the next five years.
Explore diverse opportunities - You'll find roles in hospitals, community health, rehabilitation, aged care, sports therapy clinics and organisations like the Cerebral Palsy Alliance. Employment opportunities are also found in education, management and research.
Go into private practice - Work in private practices or as a consultant to the public or private sector.
Consider rural opportunities - Want to work in rural Australia? There are great opportunities to apply your skills in rural and regional communities where there is often limited access to physiotherapy services.
Credit and pathways
Getting into uni isn't just about your ATAR. We understand that if you're given the chance to study something you're passionate about, you can really shine. We offer a range of pathway options, including Early Offer – Schools Recommendation Scheme, Location (Regional) Adjustment, and the Indigenous Access Program (IAP) to help you get on track to your dream career.
Recognition of prior learning (RPL) and credit for current competencies will be granted to eligible applicants.
Bachelor of Physiotherapy
Credit will be offered in line with Charles Sturt University credit regulations. Students' previous study will be considered for credit where the studies previously completed are very similar to the subjects that are studied in the Bachelor of Physiotherapy; or where students are able to prove that they have proficiency is equivalent to the material contained in a subject. Credit can not be granted for part of a subject and you can only be granted credit for a certain proportion of the course. Credit will be only granted if your studies were completed less than 10 years ago.
For an award of Bachelor of Physiotherapy to be given from Charles Sturt University students will be assessed for their safety and effectiveness (competency) as a physiotherapist. Students will need to have completed sufficient study at Charles Sturt University to enable them to be assessed across the breadth of physiotherapy practice. It is unlikely that credit will be granted where the subject is an important indicator of students achievement of competency.
"I really liked the hands-on approach to learning, encompassed with the small class sizes, you got to know your lecturer and they got to know you. They figured out what was the best way to teach you the required skills, it was a really friendly environment."
Nick Guiney - Bachelor of Physiotherapy
Subjects
For each 8 point subject, you are enrolled in, you should expect to spend 10 to 12 hours per week working on assignments and assigned readings, tutorial assistance, individual or group research/study, forum activity, workplace learning, and attending lectures, residential schools, or examinations.
If you are studying four subjects per session, this is equivalent to a full-time job. The workload for some subjects may vary as a result of approved course design.
Graduation requirements
As a Charles Sturt University student, throughout your course, you have a responsibility to continue to develop skills in English language, literacy and numeracy as appropriate to your discipline. This ongoing development will enable you to effectively participate in your course and graduate prepared to enter the workforce.
To graduate students must satisfactorily complete 256 points.
International students
Gain an internationally recognised qualification with Charles Sturt University at one of our vibrant regional campuses, or study online from the comfort of your own home - anywhere in the world!
Entry requirements
A completed High School Certificate with an ATAR of 80 (including adjustment factors) or equivalent.
OR
Successful completion of two university-level subjects (AQF level Associate Degree or higher) demonstrating a reasonable prospect of success through the Grade Point Average (GPA) gained in these studies.
OR
A completed AQF Diploma or higher level qualification.
OR
A completed Tertiary Preparation Course from an Australian University or an accredited provider demonstrating a reasonable prospect of success through the Grade Point Average (GPA) gained in these studies.
AND
​English language requirements apply. An Academic IELTS of 6.5 with no score below a 6.5 in each of the individual skill areas or a qualification deemed equivalent.
Support
Finishing high school this year? Taking a few years off to find out what you really want to do in life? Need to attend classes from anywhere in the world?
When you study with Charles Sturt University, we'll be with you all the way, helping you develop your study and academic skills in person, online or over the phone. Whatever your situation, Student Central is your first point of call as a Charles Sturt University student. Our friendly support team can answer all your questions, whether you are studying on campus or online.
Key points
Charles Sturt University is Australia's leading regional university. Charles Sturt campuses are small, friendly communities, based in vibrant regional Australian locations.
Charles Sturt University is #1 for graduate employment, More Charles Sturt grads get jobs faster than grads from any other university in Australia. (Good Universities Guide 2020/21).
Charles Sturt's approach to teaching and learning combined with hands-on experience ensures graduates have the best opportunities to kickstart careers in their chosen profession.
Last updated Jan 2021
About the School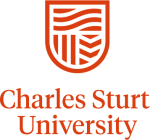 Join the university with the highest graduate employment rate in Australia* – more Charles Sturt University grads get jobs faster than grads from any other uni. Employers know Charles Sturt grads are ... Read More
Join the university with the highest graduate employment rate in Australia* – more Charles Sturt University grads get jobs faster than grads from any other uni. Employers know Charles Sturt grads are skilled, confident and ready to get to work.
Read less