Bachelor of Pharmacy (Honours) IHPC
Read more about this program on the school's website
Program Description
Degree overview
Study at one of the top 5 universities for national employment, student satisfaction and teaching quality in Pharmacy(1).
Learn from a University that has well-above world standard research in Pharmacology and Pharmaceutical Sciences(2).
Study in UniSA's new $247 million state-of-the-art UniSA Cancer Research Institute.
Learn in our on-campus, purpose-built pharmacy laboratories and pharmacy practice suite.
Benefit from our industry connections and strong links with internationally renowned research concentrations.
Gain professional practice experience when you complete placements in community and hospital pharmacies.
Benefit from over 50 years' experience in pharmacy education.
Gain two qualifications with just one extra year of study when you complete Australia's only double degree in Pharmacy and Pharmaceutical Science.
UniSA offers South Australia's only pharmacy degree and is one of four universities in Australia to be a member of the prestigious National Alliance for Pharmacy Education (NAPE).
(1)QILT: Graduate Outcomes Survey Course Experience Questionnaire 2016-18 – Full-time Employment, Overall Satisfaction and Teaching Quality Indicators (Undergraduate). Public SA-founded universities only.
(2)2018 Excellence in Research for Australia (ERA)
Snapshot
With purpose-built on-campus learning facilities, internationally-recognised teaching staff and strong professional and clinical links with industry, we are the choice for aspiring pharmacy students.
Our on-campus facilities include a pharmacy laboratory where you will receive hands-on experience in biological, chemical and pharmaceutical sciences, developing the skills needed for ethical pharmacy practice in an evolving health system. You will also benefit from our new pharmacy practice suite where you will learn to dispense medicines, counsel patients and develop the clinical service delivery skills needed for contemporary pharmacy practice.
Key focuses of this degree include:
biological, chemical and pharmaceutical sciences
preparing, studying and monitoring medicines and their use
providing pesonalised drug information and advice for patients
ethical pharmacy practice
research methods
trialling and regulation of medicines
university organised clinical placements across the community and hospital pharmacy sectors
As an honours student you will develop advanced skills in research, focusing on an area of specialisation in pharmacy and related sciences.
You may also have the opportunity to enter into a double degree with a Bachelor of Pharmacy (Honours), Bachelor of Pharmaceutical Science with just one extra year of study. To be eligible, you'll need to receive a grade point average (GPA) of 5 or more in your second year.
What you'll need
Students who undertake activities where interaction with patients/the public is required for their degree, such as field or clinical placements/visits and in University clinics and gyms, must demonstrate they meet mandatory pre-placement conditional requirements. These include criminal history clearance, child-related employment clearance and immunisation requirements. Please visit the Clinical Placement Unit for information on key requirements, and to access the full student checklists.
All students enrolled in a program leading to professional registration must be registered with the relevant National Board. The registration process is undertaken by the Australian Health Practitioner Regulation Agency (AHPRA) with the University providing notification to AHPRA following enrolment in the program.
What you'll learn
This honours degree will equip you with the knowledge, skills and practical expertise needed to embark on a career in the ever-changing field of pharmacy.
As an honours student there is also a strong focus on research, and you will graduate with the skills needed to undertake and manage research projects in a health-related setting.
During your first two years you will study:
biological, chemical and pharmaceutical sciences
ethical pharmacy practice
common diseases and the drugs needed to treat them
During the third and fourth years you will study:
pharmacotherapeutics
clinical decision-making principles
research methods
trialing and regulation of medicines
advanced pharmacy practice
In the fourth year you will also complete professional placements in community and hospital-based pharmacy settings, with opportunities for rural and international experiences.
Why Bachelor of Pharmacy (Honours)
Graduating with an honours degree will set you apart from the crowd, ensuring you have a competitive edge and are ready for a career in industry, research or further postgraduate study.
We offer a state-of-the-art, purpose-built pharmacy laboratory to develop skills in drug development and pharmaceutical sciences and a pharmacy practice suite where you will develop clinical and professional competence, and learn the vital communication skills needed when dealing with patients. The suite utilises integrated information technology and digital platforms to prepare you for the future of pharmacy practice.
Your career
To be successful as a pharmacist you will need to have an interest in the health and wellbeing of individuals and the community. You will also need to have an interest in the physical sciences and acknowledge the significance of the social sciences in the development of a health professional. The ability to work without supervision and with a high degree of accuracy is essential, as is a willingness to develop high level problem solving skills.
In addition, you should be motivated to take on an intellectual challenge, have a desire to gain specialised knowledge in your discipline, and a strong interest in research. You will need to be meticulous, accurate and results-driven, and possess exceptional communication skills to deal with patients.
With new drug developments and enhanced therapeutic developments pharmacists have more career options than ever before, which is great news for graduates.
Pharmacists gain employment in:
hospitals
pharmacies
community services
aged care settings
regulatory bodies
compounding or critical care services
infectious disease services
academia and research
As an honours student you may also choose to pursue a career in research – graduates with honours degrees are highly sought after by prospective employers, particularly within university and research settings.
The Bachelor of Pharmacy (Honours) qualifies students for registration as a pharmacist, however, to become a practising pharmacist, you will need to undertake the Pharmacy Intern Training Program at UniSA or another institution. Other postgraduate opportunities include the clinical master program.
Real World Connections
Our strong links with research mean you will have the opportunity to work alongside experienced industry professionals, award-winning researchers and acclaimed academics. This is a great opportunity for you to build important relationships and networks, which may be vital to your career progression after graduation.
We host regular University-wide employee master classes and employment expos, and alumni events in Australia and overseas.
Professional accreditation and recognition
The program is accredited with the Australian Pharmacy Council.
Successful completion of the program satisfies the academic requirements for registration as a pharmacist with the Pharmacy Board of Australia. Eligibility for registration is determined by the Pharmacy Board of Australia and includes a suitably recognised and appropriate period of supervised training.
Last updated May 2020
About the School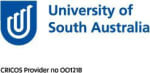 The University of South Australia is a globally connected and engaged university with industry-informed teaching and research that is inventive and adventurous.
The University of South Australia is a globally connected and engaged university with industry-informed teaching and research that is inventive and adventurous.
Read less