Program Description
Physician care is currently facing a workforce shortage and this occupation is in high demand as the overall population ages and access to health insurance opens. According to the Association of American Medical Colleges, allopathic physicians diagnose and care for people who are ill or have been injured; take medical histories, perform physical examinations, conduct diagnostic tests, recommend and provide treatment, and advise patients on their overall health and well-being. There are several different types of physicians which fall into three categories. Primary care physicians are the doctors' patients usually visit most frequently; they treat a wide range of illnesses and regularly provide preventive care. Surgeons perform operations to treat diseases and repair injuries. Lastly, specialists have expertise related to specific diseases as well as body parts, organs, and systems.
NOTE: Pre-med is not a major or a program, and The University of Tampa does not have a medical school. Pre-med is an interest or path students choose that advisors help guide on their journey towards applying to medical school.
Preparing for Medical School
Earn a bachelor's degree
Medical school is a graduate program; to become eligible to apply to medical school you need to earn a bachelor's degree and take specific pre-requisites (classes that medical schools require). At UT, students can earn a bachelor's degree and take pre-requisite courses. Then they will need to choose a major as pre-med is not a major or a program at UT.
Students who are interested in going to medical school typically major in biology, chemistry or biochemistry. These majors include most of the required courses for entrance into medical programs and will help prepare students for the Medical College Admission Test (MCAT). However, other degrees can also prepare students for health professions; thus students are encouraged to major in the field where they excel and should consult the pre-health professions advisor about course work.
Basic pre-requisite* courses required for medical school:
Biology I and II with labs
General Chemistry I and II with labs
Organic Chemistry I and II with labs
Physics I and II with labs
Biochemistry
Calculus and/or Statistics
Intro to Psychology and Intro to Sociology: these behavioral sciences are needed for the MCAT
*Each medical school has its own set of pre-requisites and students need to research the admission requirements of each school they are intending to apply to. Search accredited medical schools in the U.S. and their pre-requisites.
Build an extensive record of relevant experiences
Shadow a doctor/clinical observation – gain knowledge of the medical field and confirm this field as your passion
Community service/volunteer – students should have a passion for helping others; service could be both inside and outside of medical/clinical settings
Research/lab experience
Leadership – roles on and off-campus
Medical College Admission Test (MCAT)
Completion of the basic pre-requisites is needed to be prepared to take the MCAT.
The MCAT is required for all U.S medical schools. It is about 7.5 hours long and costs $305.
Students who are on the traditional plan of going to medical school directly following graduation from UT should be prepared to take the MCAT in the late spring/ early summer of your junior year.
Take the MCAT before applying to medical schools.
Medical school applications
Students apply to medical school a full year before they intend to start (summer of junior year through fall of senior year).
Applications open every May, and each school has its own deadline, usually between October and December.
Most medical schools have rolling admissions, so they will review student files as soon as they are completed and submitted. Applicants are encouraged to apply early!
Take a look now at what is expected of the application: AMCAS sections and instructions.
Medical School Information and Beyond
A traditional medical school program is four years long. In most schools, the first two years are spent in preclinical course work followed by two years of clinical rotations and electives.
After completion, the students earn a Doctor of Medicine (M.D.)
A residency program is required after medical school.

Residency programs are between three and eight years long depending on the type of residence chosen.

After residency is complete, students may choose to pursue further training in a subspecialty and complete a specialty fellowship, which can last between one and three years.
Pre-Health Professions Committee (PHPC)
Members of the Department of Chemistry, Biochemistry and Physics and the Department of Biology offer guidance to students and write recommendations through UT's Pre-Health Professional Committee (PHPC) composed of biology, chemistry, biochemistry, and physics faculty.
Admissions
Local Freshman Admissions
Official high school or secondary school transcript or GED results
$40 nonrefundable application fee
SAT and/or ACT scores
Completed guidance counselor recommendation form or recommendation letter from a teacher (not required if you graduated from high school more than two years ago)
Essay
Official college/university transcripts for any credits completed
Undergraduate International Admissions
With students enrolled from over 100 countries, U.T. proudly considers students from around the globe for freshman or transfer admission. Proof of English proficiency is required. (This is waived for international students from the Commonwealth Caribbean, Bermuda, Canada, United Kingdom, Republic of Ireland, Australia and New Zealand.)

Students should apply through U.T.'s online application. In order to review a student's application, the University must receive the following:
Official transcripts for all secondary school or college coursework, with grades translated into English ("Official" means that you must request your school to send your transcript directly to the UT Office of Admissions. If that is impossible, send a copy that has been certified by your school as a "true copy" of the original after it is copied. An official at your school should sign the document as "true copy of the original.")
$40 nonrefundable application fee
Essay, written in English (not required if you already graduated from high school and have completed some college credits)
Completed guidance counselor recommendation form (first-year students only)
Proof of English proficiency (please submit one of the following):

TOEFL: the minimum acceptable score is 550 or 213 (computer-based) or 79 (Internet-based)
IELTS: International English Language Testing System – minimum grade of 6.5
Successful completion of the English 112 certificate offered by ELS Language Centers accompanied by a letter of recommendation from an administrator and a 500-word English writing sample

Proof of available funds to cover expenses for the first year of study
Essay (first-year students only)
Copy of biographical page of your passport (if available)
International Student Clearance Form (if currently studying in the U.S.)
International students who meet admission requirements but need additional English language training prior to entering as a full-time degree student may enroll in one of the several E.S.L. programs.
International students also must furnish proof of available funds to cover their first year of study and each subsequent year. Exceptional new entering students with excellent academic achievement receive partial scholarships ($4,000-$7,000 per academic year) which covers only a small portion of the total costs. Students may work on campus up to 20 hours per week.
Upon admission to the University and satisfactory completion of the financial statement, an I-20 form will be sent to applicants from U.T.'s admissions office. Applicants must take the I-20 form, a copy of their acceptance letter and financial statement to the nearest U.S. embassy or consulate. After an interview, the embassy or consulate will decide if an F-1 student visa can be issued. To enter the United States, students need this visa in their passport and the I-20 form. Students may not enter the country on a tourist visa with the intention to study in the U.S.
The staff in the Office of International Programs assists students with pre-arrival information, orientation, and advice on academic, social, cultural and employment matters.
Note: For special circumstances, additional documentation may be required in all categories.
Admission deadlines
The deadlines for Bachelors are as follows:
November 15 - Early Action I deadline; decision by December 15.
January 15 - Early Action II deadline; decision by February 15.
March 1 - Regular Decision deadline; decision by April 1.
March 2 - Applications completed after March 1 are evaluated on a rolling basis.
Average cost for full-time undergraduate students
| | |
| --- | --- |
| Tuition (12-18 credit hours per semester): | $13,603 |
| Student Government Fee (required): | $96 |
| Student Service Fee (required): | $480 |
| Student Health Fee (required): | $425 |
| Room (double room): | $2,853 |
| Board (average 15-meal/week plan): | $2,552 |
| Total: | $19,584 |
Last updated Jul 2019
About the School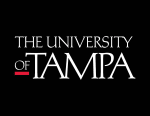 The sciences afford the opportunity for exploration and discovery in the pursuit of new knowledge, understanding systems in the physical and natural world, and for bettering the human condition. With ... Read More
The sciences afford the opportunity for exploration and discovery in the pursuit of new knowledge, understanding systems in the physical and natural world, and for bettering the human condition. With the challenges the world faces, there has never been a better time to pursue an education in the sciences, health care or sport studies.
Read less