Bachelor in Human Performance
Home ›
BSc ›
Bachelor in Human Performance
Program Description
The Bachelor of Science in Human Performance is designed for students primarily interested in the physiological and functional adaptations to exercise.
Examples of the educational opportunities offered by our major include:
Creating and implementing personal fitness plans for athletes, faculty members, and students.
Creating and participating in health promotion campaigns.
Providing rehabilitation in an athletic training clinic.
Teaching in a public school district.
Interning with public and private corporate and health organizations.
Participating in human performance research grants/project.
Focus
The program focuses on:
Understanding the physiological responses to exercise;
Understanding how structure and anatomy affect exercise performance;
Understanding how to design exercise programs to fit multiple outcomes, such as lowering body fat and increasing muscle, strength, power, and endurance;
Requirements and skills to obtain the most prestigious certification in exercise science: The Certified Strength and Conditioning Specialist (CSCS) certification.
Upon completion of the program, students will be well qualified to pursue practitioner roles in public and private organizations. These roles include employee wellness director, personal trainer, health promotions advocate, strength and conditioning specialist, cardiac rehab specialist, motion analysis technician, occupational physiologist, and human performance and sports supplement researcher.
Finally, our program curriculum and a multitude of research opportunities offered by our faculty place students in a prime position to continue in graduate school to further advance their career.
Human Performance Research
The University of Tampa's exercise physiology laboratories are designed for studying human performance, exercise metabolism and cardiovascular and muscle physiology.
The Human Performance Research Lab contains the latest computerized systems for the measurement of oxygen uptake, blood lactate, and blood gas analyzers. Electromyography is used to analyze skeletal muscle activation, and accelerometers are used to quantify the rate and velocity of human movement. The lab also houses the most current force plate technology along with computerized Monarch Wingate bikes, capable of measuring power output in real-time.
Our unique environment provides one of the best research experiences and ample opportunities for students to receive national exposure for their achievements. In 2011, faculty-led six students to publish several national abstracts at the National Strength and Conditioning Conference, one of the largest and most prestigious in the field of human performance research.
Our students gain skills and competencies that set them apart from other applicants when applying for grad school. For more information visit the Martinez Sports Complex, room 108.
Degree Requirements
The required courses for the major in human performance:
ESC 105Biokinetics and Conditioning
ESC 110Introduction to Exercise Science and Sport Studies
ESC 280Adult Fitness
ESC 330Human Development and Motor Learning
ESC 340Applied Kinesiology
ESC 371Prevention and Care of Sports Injuries
ESC 380Exercise Testing and Prescription
ESC 460Physiology of Exercise
ESC 491Senior Seminar in Exercise Science
HSC 100Personal and Family Health
HSC 203 Nutrition
Admissions
Local Freshman Admissions
Official high school or secondary school transcript or GED results
$40 nonrefundable application fee
SAT and/or ACT scores
Completed guidance counselor recommendation form or recommendation letter from a teacher (not required if you graduated from high school more than two years ago)
Essay
Official college/university transcripts for any credits completed
Undergraduate International Admissions
With students enrolled from over 100 countries, U.T. proudly considers students from around the globe for freshman or transfer admission. Proof of English proficiency is required. (This is waived for international students from the Commonwealth Caribbean, Bermuda, Canada, United Kingdom, Republic of Ireland, Australia and New Zealand.)

Students should apply through U.T.'s online application. In order to review a student's application, the University must receive the following:
Official transcripts for all secondary school or college coursework, with grades translated into English ("Official" means that you must request your school to send your transcript directly to the UT Office of Admissions. If that is impossible, send a copy that has been certified by your school as a "true copy" of the original after it is copied. An official at your school should sign the document as "true copy of the original.")
$40 nonrefundable application fee
Essay, written in English (not required if you already graduated from high school and have completed some college credits)
Completed guidance counselor recommendation form (first-year students only)
Proof of English proficiency (please submit one of the following):

TOEFL: the minimum acceptable score is 550 or 213 (computer-based) or 79 (Internet-based)
IELTS: International English Language Testing System – minimum grade of 6.5
Successful completion of the English 112 certificate offered by ELS Language Centers accompanied by a letter of recommendation from an administrator and a 500-word English writing sample

Proof of available funds to cover expenses for the first year of study
Essay (first-year students only)
Copy of biographical page of your passport (if available)
International Student Clearance Form (if currently studying in the U.S.)
International students who meet admission requirements but need additional English language training prior to entering as a full-time degree student may enroll in one of the several E.S.L. programs.
International students also must furnish proof of available funds to cover their first year of study and each subsequent year. Exceptional new entering students with excellent academic achievement receive partial scholarships ($4,000-$7,000 per academic year) which covers only a small portion of the total costs. Students may work on campus up to 20 hours per week.
Upon admission to the University and satisfactory completion of the financial statement, an I-20 form will be sent to applicants from U.T.'s admissions office. Applicants must take the I-20 form, a copy of their acceptance letter and financial statement to the nearest U.S. embassy or consulate. After an interview, the embassy or consulate will decide if an F-1 student visa can be issued. To enter the United States, students need this visa in their passport and the I-20 form. Students may not enter the country on a tourist visa with the intention to study in the U.S.
The staff in the Office of International Programs assists students with pre-arrival information, orientation, and advice on academic, social, cultural and employment matters.
Note: For special circumstances, additional documentation may be required in all categories.
Admission deadlines
The deadlines for Bachelors are as follows:
November 15 - Early Action I deadline; decision by December 15.
January 15 - Early Action II deadline; decision by February 15.
March 1 - Regular Decision deadline; decision by April 1.
March 2 - Applications completed after March 1 are evaluated on a rolling basis.
Average cost for full-time undergraduate students
| | |
| --- | --- |
| Tuition (12-18 credit hours per semester): | $13,603 |
| Student Government Fee (required): | $96 |
| Student Service Fee (required): | $480 |
| Student Health Fee (required): | $425 |
| Room (double room): | $2,853 |
| Board (average 15-meal/week plan): | $2,552 |
| Total: | $19,584 |
In addition to tuition, housing, books/supplies, and usual transportation costs, students in the pre-professional allied health program will incur additional expenses in at least the following areas: immunizations and health screening as required by the program or the clinical site; membership in professional organizations; and transportation and other expenses associated with observation hours and clinical internships.
Last updated Jul 2019
About the School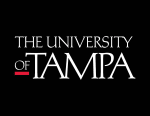 The sciences afford the opportunity for exploration and discovery in the pursuit of new knowledge, understanding systems in the physical and natural world, and for bettering the human condition. With ... Read More
The sciences afford the opportunity for exploration and discovery in the pursuit of new knowledge, understanding systems in the physical and natural world, and for bettering the human condition. With the challenges the world faces, there has never been a better time to pursue an education in the sciences, health care or sport studies.
Read less