Program Description
Breaking interiors and investigate structures is working for Technologist in Radiology. Knowing the human body, analyze metal structures, operate radioactive sources are some of the professional activities formed in the area.
O Technologist in Radiology It is able to engage in activities using ionizing radiation and diagnostic imaging, following the complexity of technological advances. Meets the growing demand for professionals with high qualifications to meet a labor market which tends to be increasingly demanding.
Job market
The Technologists in Radiology professionals are rapidly absorbed by the labor market, since it constitutes a new profession widely accepted today.
Major employers in Brazil and in the world are the Image Clinics, Hospitals Diagnostic Centers Imaging, companies responsible for non-destructive testing on construction sites, airports, car manufacturers, beverage industry, oil rigs, equipment Representation Companies in biomedical engineering focused on diagnostic imaging, among others.
Occupation area
You can act in the management of the work process in all specialties of diagnostic radiology (Conventional Radiology, Computed Tomography, Nuclear Magnetic Resonance, Bone Densitometry and Mammography), including the implementation of quality assurance programs (QGP), image acquisition through specific procedures in nuclear medicine as well as being responsible for carrying out application procedures of radiation in radiotherapy.
The Technologist in Radiology can exercise oversight activities and radioprotection and develop scientific and technological research in the field of radiology.
Another mode of operation is the Industrial Radiology, where this professional performs nondestructive testing in naval industrial parts, automotive, oil rigs and gas pipelines, as well as in food irradiation.
Goals
General:
Form top-level technical professionals who make appropriate use of high-tech equipment in the health area, facing the diagnostic imaging services and related institutions.
specific:
• Prepare professional to work in the field of radiology, developing scientific, technological and human skills for the performance of ethical and qualified practice; • Provide theoretical and practical knowledge necessary for full training and proper performance of professional radiology, as well as legislation notions of human relations and professional ethics; • Meeting the demands of regional and national markets, forming qualified and updated professionals who follow the scientific and technological innovations and holding know-how in this area of ​​knowledge; • Ensure the identity of the professional profile of completion of the course and its curriculum organization; • encourage the development of entrepreneurial skills and understanding of the technological process, its causes and effects; • Encourage the production and scientific and technological innovation, and their applications in the workplace; • To promote the understanding and evaluation of social, economic and environmental impacts of the production, management and incorporation of technology; • Promote the ability to keep learning and keep up with changes in working conditions, as well as provide further study in graduate courses.
Last updated Nov 2016
About the School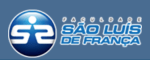 Developing the society through quality services related to education and culture.
Developing the society through quality services related to education and culture.
Read less