Ba pedagogy in healthcare
Home ›
BA ›
Ba pedagogy in healthcare
Program Description
Education in Health Care
In healthcare, a shortage of skilled workers is currently not only in practice but also in education. To adequately train future staff in a health care professional, qualified vocational teachers are needed at vocational schools and academies. Against this background, the Bachelor course "Education in Health Care" at the Acre College interested healthcare professionals a new professional perspective. These select students individually your specialized science "emergency, care or health education."
study objectives
The aim of the course is that you / find after graduation as a teacher in individual educational and learning needs, manage structured learning and instruction processes and can evaluate student achievement.
Moreover, you are to act in a position within the individual guidance and advice to promote health and their implementation. A graduate / in you have a technical and vocational educational expertise with your chosen subject scientific focus: health education or emergency education or nursing education.
The study is aimed at professionals in health care professions with min. three years of training:
Caregiver / inside
Dieticians / inside
Occupational therapist / inside
Speech therapist / inside
Health and Children / nurses / inside
Physiotherapist / inside
Medical-technical assistant / inside (MTLA, radiographer, MTAF)
Paramedic / inside (paramedic / in certain circumstances)
Midwives / Entbindungspfleger
Facts
beginning: October 1 (in the winter term)
Duration of study: 7 semesters
costs: 338,00 Euro per month
financingEg student loans, KfW Student Loan, DKB student loan, scholarship, etc. We are happy to help!
Graduation: Bachelor of Arts (BA) access: at least three years of training in a health care professional and college admission or without school with professional experience in health care.
ApplicationAnytime online via the website
CV and a digital passport photograph
Certificates (certified)
Proof of previous activities (certified)
About College
The Acre College of Human Sciences is a nationally recognized private university based in Berlin. The bachelor degree programs are offered in management in the security, education in health and health and care management, International emergency and disaster relief.
Small seminar groups, practical projects and professional and personal service characterize the study. Our students come from different organizations and healthcare companies.
profile
In health care are different health care professions with overlapping working and fields of action. According interdisciplinary methods and concepts offered in the courses. Teachers / educators need not only comprehensive knowledge in-depth knowledge about pedagogical and didactic theories. The teeth of the theory, science and practice together in a professional internship in a future professional field of action.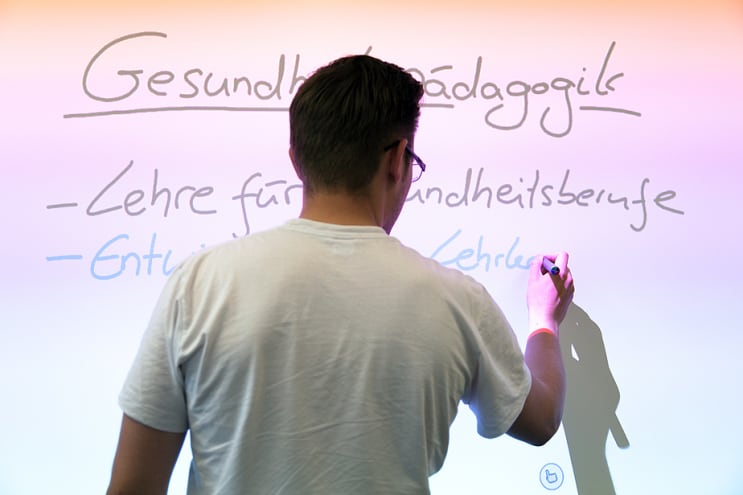 Your career opportunities
The Bachelor program is designed to help you to qualify for the vocational educational future of the health care professions. With successful completion you will be able to continue a Master's degree or involved in education are u. a .:
Praxisanleiter / in, / in, Coach
Educator / in at work and health management schools
Pedagogical employees in consulting, Education
Science and Research
Lecturer / in in education and training
Study modules and content
It will be awarded a total of 210 credit points (CP) according to ECTS *.
Phase I Study
Occupation Specific / scientific basis, inter alia,
FW ** I: Health Education and Health Sciences
FW II: Natural Sciences and biomedical bases
Phase II study
Didactic and Educational Foundations, among others
Educational sciences, education
Teaching / Didactics
Control of learning processes
Methods and media
National and international education systems
Phase III study
Professional specialization and Others
FW IIIa: nursing
FW IIIb: Public Health
FW IVa: emergency disaster psychology / sociology
FW IVb: health psychology / sociology
Teaching internship
Bachelor thesis
Study forms and duration
The study is available for experienced professionals.
Jobs and Study
Part-time, part-time in 7 semesters
Studying without Abitur
Best opportunities for qualified professionals: With at least two years of vocational training and then three years of full-time job you get a subject-specific authorization.
Flexible learning form
The study at the Acre College is a part-time campus program, d. h. about 1/3 of the total amount of work is completed at the college. By restoring the balance in presence blocks, self-study and e-learning arises for a flexible form of learning and the work-life balance.
Last updated Mar 2020
About the School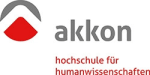 Die Akkon-Hochschule ist ein Lern- und Arbeitsort, der die berufliche und persönliche Entwicklung von Lernenden und Lehrenden sowie ihr persönliches soziales Engagement unterstützt.
Die Akkon-Hochschule ist ein Lern- und Arbeitsort, der die berufliche und persönliche Entwicklung von Lernenden und Lehrenden sowie ihr persönliches soziales Engagement unterstützt.
Read less