BSc in Biomedical Science
Home ›
BSc ›
BSc in Biomedical Science
Program Description
Make a difference to humanity by studying a Biomedical Science BSc at Roehampton. Here you will discover life processes, health, disease, treatment and prevention.
This course is accredited by the Institute of Biomedical Science and offers a strong scientific foundation in the biological aspects of health and disease, ready for building a career in the health sciences.
You will develop your knowledge in the essential functions of life, by studying cell biology and molecular biology; and gain an understanding of areas such as pharmacology, the branch of medicine concerned with the use and effect of drugs; and immunology, which studies all aspects of the immune system. There's also an opportunity to explore the relationship between nutrition and health.
To support your studies, you will have access to modern, well-equipped laboratories, with facilities for DNA analysis, high-performance liquid chromatography, electrophysiology, microbiology, light and electron microscopy. You will have use of computer suites equipped with subject-specific software, and be supported with your work by a team of specialist laboratory and IT technicians.
Research collaborations with many of London's hospitals and medical schools facilitate visits, projects and access to specialist libraries.
We offer a range of interesting modules such as Introduction to Human Disease, which looks at the immune system and patterns for diseases; and The Brain in Health and Disease, where you will be exposed to the latest developments in brain imaging and theories on brain plasticity, the ability for the brain to modify its structure in response to change.
Content
Year one
Take core modules covering the foundations of the biomedical sciences, including general and biological chemistry, cell and molecular biology, nutrition and human disease.
A module on practical methods introduces a wide range of biological and biochemical techniques and develops laboratory skills, including the use of computer systems to present and analyse data.
Year two
Build your knowledge of human health aspects and study modules that focus on specific subjects such as pharmacology and toxicology, molecular biology, neurobiology, physiology and immunology.
Year three
Undertake a research project and study more advanced medical subjects, such as medical microbiology, molecular genetics, and practical methods in hæmatology, microbiology, histology and biochemistry.
Modules
Here are examples of the modules we currently offer:
Year 1
Introduction to Human Disease
Chemistry of Life
Biometrics: Physiology, Statistics and Maths
Cell Biology
Professional Practice for Biomedical Science
Biomolecular Science: Practical Methods
Year 2
Biosciences Research Methods
Immunology
Molecular Biology: Theory and Practice
Physiology and Metabolism
Pharmacology and Toxicology
The Brain in Health and Disease
Year 3
Compulsory module:
Biomedical Research Project
Required modules:
Advances in Molecular Biology & Biotechnology
Human Epidemiology and Pathophysiology
Medical Microbiology
Biomedical Science: Clinical Methods
Compulsory and Required modules
Compulsory and/or required modules may change when we review and update programmes. Above is a list of modules offered this academic year.
Optional modules
Optional modules, when offered as part of a programme, may vary from year to year and are subject to viability.
Career options
You will be in a strong position to secure work in different areas of the biomedical sciences, such as microbiology, haematology, immunology, cellular sciences, drug discovery, genetics or neuroscience. You could also work in various roles in the NHS, or choose further study at postgraduate level.
Our careers team is available to support you from the start of your studies until after you graduate. They will help you build your CV, prepare for interviews, and meet and learn from successful graduates working at the top of their careers. You'll also have opportunities to work with our partners across London and beyond, and to attend a Roehampton jobs fair where you can find out about graduate opportunities and meet employers.
Entry requirements
Specific entry requirements:
A-Level required in Biology or Chemistry. GCSE requirement: Maths, Grade C
Last updated Jan 2020
About the School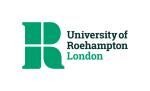 We change lives by helping our students to develop the confidence, knowledge and values they need for a successful and fulfilling life. We produce world-class research that helps us understand the wor ... Read More
We change lives by helping our students to develop the confidence, knowledge and values they need for a successful and fulfilling life. We produce world-class research that helps us understand the world and change it for the better.
Read less