BSc (Hons) in Pharmacology
Home ›
BSc ›
BSc (Hons) in Pharmacology
Read more about this program on the school's website
Program Description
Pharmacologists play a vital role in the discovery and development of new medicines that benefit human and animal health.
This programme involves a high proportion of practical work, including a five-day practical molecular biology workshop that brings together theory and practice, to equip you with the laboratory skills employers need. You will gain an understanding of how the body works, what goes wrong in disease and how drugs can be used to manage these diseased states.
The successful UK drug industry employs 70,000 people and generates a further 250,000 jobs in related industries. In Scotland, the expansion of health-related industries and the biotechnology sector means that demand for graduates in this area currently outstrips supply.
Your career
Career options include research in an academic environment, hospitals and government laboratories or in the pharmaceutical industry.
Other career paths include teaching, management, medical sales, information science and the Forensic Science Service. Another option is to continue your studies to Ph.D. level, opening up further career opportunities.
What you will study
Year 1
Chemistry, Cells, and Biomolecules, Physiology 1 & 2, Core Skills in Biosciences 1.
Year 2
Introduction to Microbiology, Mechanisms of Cellular Regulation, Core Skills in Biosciences 2, Immunology, Pathophysiology, Fundamental Cell Biology, Practical Skills for Biomolecular Sciences.
Year 3
Molecular Diagnostics, Fundamentals of Drug Action, Systematic and Cellular Pathology, Cellular Signalling and Trafficking, Pharmacology of Chemical Mediators, Novel Therapies and Cell Technologies, Experimental Design and Analysis, Option: Placement.
Year 4
Biology of Disease, Pharmacology: Special Topics, Neuropharmacology, Pathophysiology and Therapeutics, Project and Workshops (double module).
Entry requirements
Year 1
SQA Higher
ABBB including Chemistry plus Nat 5 Maths, English and Biology at B
A Level
BCC including Chemistry plus GCSE English and two further Sciences at B/6, or GCSE BB/66 Dual Award
ILC Higher
H1 H2 H2 H3 H3 including English and 3 sciences with at least 2 at Higher Level if 3rd Science is at Ordinary level it must be at O2 or above
IB Diploma
24 points including Chemistry and Biology
BTEC Extended Diploma
DMM in relevant subject including Chemistry and Biology
Year 2
A Level
ABB in Chemistry, Biology, and Maths, plus GCSE English at B
HNC
15 credit HNC in a relevant science subject (must include Genetics unit) with A in the Graded Unit
Year 3
HND in relevant subject with AB in the Graded Units
English language
Academic IELTS score of 6.0 (or equivalent) with no element below 5.5.
Additional information
Additional requirements
Good communication skills are essential to be able to deal with patients and parents or carers. Students are expected to adhere to the strict code of conduct outlined by the General Dental Council and a high standard of maturity, confidentiality, and professionalism is expected to be maintained throughout the course.
Fees and funding
The tuition fees you pay are mostly determined by your fee status. What is my student fee status?
Tuition fees 2018/19
Home: £1820
RUK: £9250*
EU: £1820
International: £11,500
*Total tuition fees for RUK students completing a three or four-year degree are capped at £27,750. Specific fees are subject to confirmation by the Scottish Government and may change once confirmed.
If you commence your studies in September 2018 or January 2019, these are the annual or module fees that apply to the duration of your course; however, fees are subject to change. For full details on how fees may change read our fees and refund policy.
Additional costs
In addition to course tuition fees, you may encounter additional costs during your time at University.
Scholarships
We provide high-quality education for a fair price; as the University for the Common Good, we are committed to offering accessible higher education for talented students by keeping our tuition fees low and providing a generous scholarship package of over £2.5 million per year.
If you have any questions or inquiries regarding scholarships available for 2018/19, please feel free to contact the student inquiries team.
Assessment methods
We use a wide range of learning and teaching methods to ensure that you have both the necessary knowledge and understanding of business and management and a portfolio of intellectual and personal skills.
Each module on the programme uses its own learning, teaching and assessment strategy to achieve learning objectives. Assessment methods vary between modules and may include unseen examinations, class tests, essays, management reports, case studies, presentations, and group work.
Teaching methods
The learning and teaching methods we use to ensure that our programme is both vocationally relevant and academically challenging. Our approach is student-centered, practical, participative and relevant to the needs of employers.
International student start dates
For new international students, orientation events start on 14 September 2018. This extra time is specifically designed to assist new international students in settling into the UK and GCU prior to the start of general student induction and teaching.
There will be a whole host of fun and informative activities taking place during this period, including campus and city tours, as well as welcome events where you can meet other international students.
Last updated Feb 2020
About the School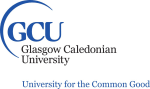 The School of Health and Life Sciences, one of three academic schools in GCU, brings together the departments of Life Sciences, Psychology, Social Work and Allied Health Sciences and Nursing and Commu ... Read More
The School of Health and Life Sciences, one of three academic schools in GCU, brings together the departments of Life Sciences, Psychology, Social Work and Allied Health Sciences and Nursing and Community Health. Working in partnership with our staff, students and external stakeholders, the School of Health and Life Sciences has created a unifying vision designed to meet the 2020 University Strategy, embedding excellence, engagement and energy into every aspect of school life.
Read less