BSc (Hons) in Nursing Studies (Child)
Read more about this program on the school's website
Program Description
Accredited by: NMC
Working as an integral part of the healthcare team, Children's Nurses deliver specialist nursing care to children and their families from birth to young adulthood. Children's Nurses practice in a wide range of settings ranging from intensive care units and family homes to delivering care in global emergency situations.
Inter-professional learning with students from a range of healthcare professional courses will encourage your awareness of the roles and responsibilities of the wider multi-disciplinary team and foster team working skills.
As a student nurse, you will undertake practice placement in a variety of settings including the new Glasgow Children's Hospital, community nursing, and school nursing. These experiences will be supported by theoretical nursing knowledge and practical experiences developed in GCU's state-of-the-art inter-professional clinical simulation center.
You will have the opportunity to undertake international placements; in recent years our students have embarked on placements in Nepal, Sri Lanka, Sweden and Bangladesh.
Your career
A core feature of Children's Nursing is working in partnership with children and young people and their families with other health and social care professionals in order to deliver holistic, safe and effective family-centered care. On graduation, you will gain entry into the Nursing and Midwifery Council Register as a Children's Nurse.
What you will study
Year 1
Values and Rights-based Nursing practice, Health Improvement, Contemporary Health Care Delivery, Introduction to Evidence-Based Practice.
Year 2
Developing professional skills for child nursing practice, The context of care for Children, Young People, and their Families.
Year 3
Consolidating professional skills for child nursing practice, Continuing conditions in the context of children's nursing.
Year 4
Honours level dissertation, Leadership in Interprofessional teams, Advancing the Application of Values-Based Nursing Practice in Health and Social Care.
Entry requirements
All entry requirements listed here should be used as a guide and represent the minimum required to be considered for entry. Applicants who are made a conditional offer of a place may be asked to achieve more than is stated.
Year 1
SQA Higher
BBBB including English and a science and Nat 5 Maths at C
A level
BCC preferably including a science subject, and GCSE English language and Maths at C/4
ILC Higher
H2 H2 H3 H3 including English and preferably a science subject, plus Ordinary Level Maths at B1
IB Diploma
24 points including a science
College
SWAP West Access to Honours Nursing at partner colleges. Science-based HNCs will be considered. Applicants must have numeracy and literacy equivalent to National 5 level.
BTEC Extended Diploma
Applied Science, Biological/Biomedical Science or Health Care related at DMM. GCSE Maths and English at C/4 are also required.
English language
Applicants whose first language is not English will normally be required to hold IELTS with 7.0 in each element or equivalent.
Additional information
Other academic and vocational qualifications
Each application to GCU is considered on an individual basis. If you do not have the typical academic entry qualifications, but can demonstrate relevant work experience and/or credits from recognized professional bodies, you may be eligible to enter this course via the University's Recognition of Prior Learning scheme.
International pathways
If you do not meet the English language requirements, you may be eligible for the English for University Study programme.
Additional requirements
Applicants are expected to have evidence of assessed study within the last 5 years. Selected applicants will be invited to attend one of our Applicant Days as part of the admissions process.
Fees and funding
The tuition fees you pay are mostly determined by your fee status. What is my student fee status?
Tuition fees 2018/19
Home: £1820
RUK: £9250*
EU: £1820
International: £11,500
*Total tuition fees for RUK students completing a three or four-year degree are capped at £27,750. Specific fees are subject to confirmation by the Scottish Government and may change once confirmed.
If you commence your studies in September 2018 or January 2019, these are the annual or module fees that apply to the duration of your course; however, fees are subject to change. For full details on how fees may change read our fees and refund policy.
Additional costs
In addition to course tuition fees, you may encounter additional costs during your time at University.
Scholarships
We provide high-quality education for a fair price; as the University for the Common Good, we are committed to offering accessible higher education for talented students by keeping our tuition fees low and providing a generous scholarship package of over £2.5 million per year.
If you have any questions or inquiries regarding scholarships available for 2018/19, please feel free to contact the student inquiries team.
International student start dates
For new international students, orientation events start on 14 September 2018. This extra time is specifically designed to assist new international students in settling into the UK and GCU prior to the start of general student induction and teaching.
There will be a whole host of fun and informative activities taking place during this period, including campus and city tours, as well as welcome events where you can meet other international students.
Assessment methods
We use a wide range of learning and teaching methods to ensure that you have both the necessary knowledge and understanding of business and management and a portfolio of intellectual and personal skills.
Each module on the programme uses its own learning, teaching and assessment strategy to achieve learning objectives. Assessment methods vary between modules and may include unseen examinations, class tests, essays, management reports, case studies, presentations, and group work.
Teaching methods
The learning and teaching methods we use ensure that our programme is both vocationally relevant and academically challenging. Our approach is student-centred, practical, participative and relevant to the needs of employers.
We've moved away from the traditional teacher-centric learning to a more independent learning approach, where you are encouraged to develop critical thinking skills.
Professional accreditation
On graduation you will gain entry onto the Nursing and Midwifery Council Register as a Children's Nurse.
Last updated Feb 2020
About the School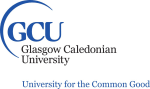 The School of Health and Life Sciences, one of three academic schools in GCU, brings together the departments of Life Sciences, Psychology, Social Work and Allied Health Sciences and Nursing and Commu ... Read More
The School of Health and Life Sciences, one of three academic schools in GCU, brings together the departments of Life Sciences, Psychology, Social Work and Allied Health Sciences and Nursing and Community Health. Working in partnership with our staff, students and external stakeholders, the School of Health and Life Sciences has created a unifying vision designed to meet the 2020 University Strategy, embedding excellence, engagement and energy into every aspect of school life.
Read less