BSc (Hons) in Health and Social Care
Home ›
BSc ›
BSc (Hons) in Health and Social Care
Read more about this program on the school's website
Program Description
Our flexible, broad-based degree in Health and Social Care is the ideal starting point for a range of rewarding careers in a variety of sectors.
You will explore health and social care in a wide range of national and international contexts, covering themes including social policy, public health, epidemiology, psychology, human biology and physiology, law and ethics relating to health, equality, and social justice.
You will gain a clear understanding of the structures and policies underpinning health and social care in the UK and develop excellent communication, research and analytical skills that are highly valued by employers
Why Health and Social Care at Swansea?
As a student at Wales's largest provider of healthcare education, you will be immersed in a dynamic research and learning environment with many opportunities to build links with students from related disciplines.
This is part of our collaborative approach to health and social care, aimed at improving integration between the sectors and preparing you for a career working across traditional organisational and professional boundaries.
Alongside your academic work, you will take modules in professional development and have the option to complete a work placement as part of your degree. You also have the opportunity to take part in two-week, college-specific international summer programmes.
Your Health and Social Care Experience
You will be joining a university that is in the UK top 10 for overall student satisfaction (NSS 2019) and the UK top 10 for graduate prospects (DLHE 2018).
Heath and Social Care Careers
As a Health and Social Care graduate, a wealth of careers are open to you in the NHS, social services, the civil service, independent health and social care, and charitable organisations.
You also have many options for further study. Recent graduates have gone on to postgraduate teaching certificates, Paramedic Science courses, and Master's level study in Social Work, Health Promotion, Cognitive Neuroscience and Humanitarian Aid.
Nearly 100 per cent of Health and Social Care graduates are employed or doing further study within six months of graduation (DLHE 2018).
How You're Taught
You will be taught through a variety of methods including lectures, workshops, discussion groups, presentations, debates, online discussions, and group and individual learning tasks over 7-10 hours during a three-day period.
Learning is assessed through essays, presentations, exams and practical tests. You will have access to an academic mentoring network and student support services throughout your studies.
During year two, you will have the opportunity to choose a work placement module with placements available in voluntary organisations, council-based social services, educational services, supported living services, and many others.
This course offers some modules taught through the medium of Welsh or bilingually for students who consider themselves to be fluent Welsh speakers.
Careers and Employability
Careers and Employability Swansea Employability Academy (SEA) will support you at each stage of your career journey helping you build a bright future.
Our career support services include:
Employability workshops, employers' talks, bespoke events and careers fairs.
Individual advice and guidance from professionally qualified Careers Advisers.
Help with finding jobs, internships, work placements and volunteering opportunities.
Access to information resources on a wide range of career management topics.
Advice and guidance on postgraduate study and funding.
Funding to support student internship opportunities and Student Society/Club events.
We also provide help and advice for Swansea University Alumni up to two years after you graduate.
Entry Requirements
Typical A-level/Welsh Baccalaureate* Offer: BBB – BBC
*We welcome applications from Welsh Baccalaureate Advanced Diploma students. The requirements are as for A-levels where you can substitute the same non-subject specific graduate for the Welsh Baccalaureate Advanced Level Core Grade.
Typical Access to HE Offer: 21 Distinctions, 18 Merits, 6 Passes
Typical BTEC Offer: DDM-DMM
International Baccalaureate: 30—32
Irish Leaving Certificate: 345-360
Last updated Aug 2020
About the School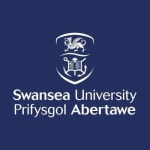 Swansea University is a research-led university that has been making a difference since 1920. The University community thrives on exploration and discovery, and offers the right balance of excellent t ... Read More
Swansea University is a research-led university that has been making a difference since 1920. The University community thrives on exploration and discovery, and offers the right balance of excellent teaching and research, matched by an enviable quality of life.
Read less