BSc (Hons) Nursing (Adult) with NMC Registration
Home ›
Nursing ›
BSc (Hons) Nursing (Adult) with NMC Registration
Program Description
Course Overview
*Places are available starting September 2019 at our Aylesbury Campus, Buckinghamshire, and our Uxbridge Campus, West London. Call 0330 123 2023 to find out more or complete our enquiry form.
If you want to help people and guide them through their most vulnerable moments, then nursing is the career for you.
As an adult nurse, you will face a diverse range of situations with no two days ever the same and each one providing you with job satisfaction that you'll struggle to find elsewhere.
You can work as a nurse in a number of places, both private and public sector after you graduate.
More than just a degree
Once you graduate, you'll be able to register as a nurse with the Nursing Midwifery Council (NMC), which enables you to practice in the UK.
Opportunities for adult nurses are continually expanding. For example, you may be working in a busy hospital ward or department, as a nurse specialist running your own clinic, working in a prison or in one of the community areas such as a large health centre.
Nursing involves much more than practice. You'll grasp the theory and facts behind diagnosis that can help you make those crucial decisions when looking after a patient. You will be able to lead changes in practice, improving the quality of care.
You can choose to study in September or February.
More placements, more choices
Bucks is a Placements Plus university. So, whatever degree you do, you can be sure there'll be plenty of industry-relevant opportunities on offer, to help you get into your chosen field.
We'll also prepare you for work beforehand, with special skills for work training, further boosting your CV, and building skills employers will value. In recognition of the value, we place on these skills we have incorporated this experience into your study time.
Placements Plus is all about helping you get some valuable experience under your belt while you're a student. To increase your choices later, and help you get the graduate-level job you want.
Course Details
UCAS CODE: B701
We believe in giving you the best chance for employment when you graduate. Our nursing programme is no different. During your time on the programme, you'll be working alongside experienced health care professionals who will help you become a caring, confident and practice-ready adult nurse.
You will benefit from:
an excellent standard of teaching provided by staff from the University and practice, in partnership with our NHS Trust partners
lecturers that maintain close links with practice, visiting you regularly and supporting you throughout your practice placement
simulation facilities, enabling you to practise your skills in an authentic and safe environment
personal tutoring and continuous support throughout the programme
a high level of research within the teaching team
our annual one-day inter-professional conference focused on safeguarding.
Gain experience with the NHS and independent care trusts
Our nursing programmes are split 50/50, the first six months of each year is currently spent at the University studying and then the second half of the year is spent on practice placement at one of our local NHS Trusts or independent care partners.
We offer a variety of clinical experiences in a range of settings and work with hospitals in North West London.
The main NHS Trusts we are currently working with include:
Imperial College Healthcare NHS Trust
The Hillingdon Hospitals NHS Foundation Trust
London North West Healthcare NHS Trust
Central and North West London NHS Foundation Trust.
Buckinghamshire Healthcare NHS Trust
We also have a range of non-home-base placements in different fields which could include: BMI Clementine Churchill, BUPA Bushey, nursing homes, Medihome and learning disabilities facilities.
Clinical experience opportunities may include:
medical, surgical and elderly care
accident and emergency
learning disability insight placement
community nursing
operating theatres
outpatients departments
private healthcare placement experiences
opportunity for an elective placement in the UK or abroad.
We're renowned for the support we offer you while you are on placement. Members of the teaching staff from Bucks are assigned to each clinical area and will visit you regularly whilst you are out in practice.
Learn from the professionals
We make sure that you'll have the knowledge, skills and the confidence to work as a student nurse before sending you out into clinical practice.
Our team of experienced and dedicated lectures have a collective wealth of knowledge from working in a number of areas, including:
adult life support
biologist
end of life care for older people with dementia and care of vulnerable adults
HIV, AIDS, sexual health
human factors
intensive therapy unit/intensive care unit cardio and respiration (ITU/ICU)
patient safety
pharmacology
plastics and burns
pressures ulcers/tissue viability
renal medicine and transplantation
stoma nurse
spinal cord injury (adult and paediatric), from acute, rehabilitation to community discharge
trauma and orthopaedics
workforce and service delivery.
Our enthusiastic and dedicated adult nursing lecturers have a passion for what they do and will support you throughout the programme.
What are the course entry requirements?
A typical offer will require a UCAS Tariff score between 112-128 points; or an Access to Nursing qualification (minimum of 30 Level 3 credits at Distinction, 12 at Merit, and 3 at Pass).
You may find it easier if you have prior knowledge of health, so we prefer if you have relevant A Levels - such as Biology, Health and Social Care, Chemistry, Psychology, Physics, Physical Education, and Sociology. However, it is not essential.
In addition, you will require five GCSEs including Maths, English and Science at Grade C/4 or above (or equivalent).
Those whom English is not their first language must achieve a minimum score of 7.0 overall or equivalent for the International English Language Test Score (IELTS).
Course Modules
Module Map
This module map provides a list of the modules that make up your course.
Each module is worth a specified number of credits (typically either 15 or 30 credits for undergraduate courses). Compulsory (or 'core') modules cover key subject knowledge, while 'option' modules enable you to develop your own interests. For a full-time course, you must take modules worth a total of 120 credits at each level of the course. The number of option modules you can take depends on the number of compulsory modules at each level. You can find more information about how your course is structured via the Academic Advice pages.
Our teaching is informed by research and employer requirements, and modules change periodically to reflect developments in the subject area. In addition, where we have insufficient numbers of students interested in an option module, this may not be offered. If an option module does not run, we will advise you as soon as possible and help you choose an alternative module.
The modules available on this course are as follows:
Year 1 Modules
Foundation Skills for Adult Nursing
Foundation of Adult Nursing Practice
Health Wellbeing and Disability: Implications for Adult Nursing
Professional and Academic Skills for Nursing
Year 2 Modules
Adult Community Nursing: Public Health in Action
Broadening Perspectives on Practice
Intermediate Adult Nursing Practice
Intermediate Skills for Adult Nursing
Research Methods for Nursing
Year 3 Modules
Adult Nursing Skills Underpinning Complex Care
Leadership and Collaborative Interprofessional Practice
Research in Nursing
Towards Autonomy in Adult Nursing Practice
Employability
What are my career prospects
We've been running nursing programmes for many years and have a high rate of employability. 99 per cent of our BSc (Hons) Nursing (Adult) students are in employment or in further study six months after graduating*. As you'll graduate as a registered nurse, you'll be able to find work in the UK or explore opportunities of working abroad in the future. Many of our students are employed by the Trust that they worked with during their time at the University.
Nursing itself is a broad area and you'll have the chance to go into many careers, such as:
staff nurse working in an acute or rehabilitation centre
practice nurse working in a GP surgery
community nurse( for example: district nurse)
working in nursing homes
working with private health care providers
prison nursing
the armed forces
nurse researcher.
How will you help me prepare for my future career?
Throughout your time with us, we'll support you on the route to your chosen career. We'll help you to develop crucial skills, encouraging you to become enterprising, employable and good leaders.
We work with our partners to provide placements for our students, giving you the opportunity to develop your skills in practice. Our modules and teaching expertise will help you become more independent as a learner and more certain of your discipline expertise.
Once you have completed your programme, we will continue to support you on your career path, with our range of continued professional development programmes. In recognition of our commitment to developing healthcare professionals, we are pleased to have been awarded 'Education Provider of the Year' (post registration) at the Student Nursing Times Awards 2015.
*HESA Destination of Leavers from Higher Education (DLHE) Survey 2016.
The Big Deal
At Bucks, we believe in putting our students first. That's why our Students' Union have developed our exclusive 'Big Deal' package. We're the only university in the UK to offer free access to such a diverse and exciting range of activities – all to enrich the university experience.
We offer FREE events and entertainment, additional skills workshops, sports, recreational activities, societies and paid student rep schemes. All at one of the top 10 Students' Unions in the UK. It's a big deal!
Fees
How much does it cost
Full-Time Home and EU, September 2019: £9,250 per year
Full-Time International, September 2019: £12,000 per year
Full-Time Home and EU, February 2020: £9,250 per year
Full-Time International, February 2020: £12,000 per year
Most courses will involve some additional costs that are not covered by your fees.
You could benefit from financial support through a bursary or scholarship during your time as a student.
Last updated May 2019
About the School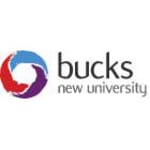 Bucks New University was originally founded in 1891 as the School of Science and Art. Back then the School offered evening classes to people in the local area – and was initially funded with a tax on ... Read More
Bucks New University was originally founded in 1891 as the School of Science and Art. Back then the School offered evening classes to people in the local area – and was initially funded with a tax on beer and spirits!
Read less