BSc (Hons) IS1 Life and Biomedical Sciences – (University of Dundee)
Home ›
BSc ›
BSc (Hons) IS1 Life and Biomedical Sciences – (University of Dundee)
Program Description
International Incorporated Bachelors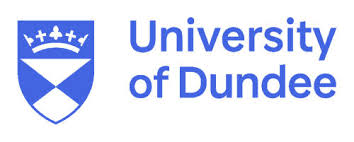 Continuation Degrees
Studying at International College Dundee is a perfect start to your degree at the University of Dundee. When you apply, you make your continuation degree choice from a wide selection of well regarded academic routes.
BSc (Hons)
Anatomical Sciences
Biochemistry
Biological Chemistry and Drug Discovery
Biological Sciences
Biomedical Sciences
Environmental Science
Forensic Anthropology
Geography
Geography and Environmental Science
Medical Sciences
Microbiology
Molecular Biology
Molecular Genetics
Neurosciences
Pharmacology
Physiological Sciences
Course Essentials
Dundee has a comprehensive and flexible suite of Honours economics courses offering both MA and BSc options in three main pathways
Economics
Financial Economics
Business Economics with Marketing
Each of these pathways can be undertaken on its own as Single Honours or with one of the ranges of subjects set out below as Joint Honours.
The Economics MA and BSc courses focus specifically on the macroeconomic challenges of national, regional and global economies together with the microeconomic behaviour of people and businesses. An economics degree is an excellent foundation for your career as an economist but also offers scope to pursue a diverse range of high-earning opportunities.
The Financial Economics courses combine core economic skills with current and fast-changing theories around financial markets. They give you the knowledge and techniques you need for more specialized quantitatively orientated careers in financial economics, research and forecasting or a future in business management, finance, banking and accountancy.
Through our Business Economics with Marketing courses, you'll develop your knowledge of the theory, analysis and application of how economic considerations shape our global business world. You'll understand the integral role of marketing in today's multi-channel environment and how marketing fits into a wider organisational context. The contemporary focus of the course prepares you for a future in business or marketing
Scotland was the birthplace of modern economics but the profession is now truly international. Our staff hold qualifications from major universities around the world, publish research in leading international journals and regularly present work at international conferences. All three pathways focus on applied economics research so our modules are closely linked to contemporary economics, finance and business issues. This topicality enables you to choose a combination of subjects that fits your ambitions in a fast-changing world.
All economics students will be welcomed to our Business Society which arranges an event calendar, annual ball and career presentations from institutions such as the Government Economic Service, Scottish Executive, Bank of England etc.
Fees
The fees you pay will depend on your fee status. Your fee status is determined by us using the information you provide on your application.
Scottish and EU students: Fees for September 2019 entry will be confirmed by the Scottish Government in early 2019.
Rest of UK students: Fees for September 2019 entry are subject to confirmation by the UK Government and will be published when confirmed.
Overseas students (non-EU): £16,450 per year of study
Teaching and Assessment
Our approach introduces you to modern analytical and problem-solving skills important to professional economists and the wider business community. You will learn from experts in their fields who will teach you about contemporary economic issues from an applied perspective.
How you will be taught
In Levels 1 and 2 teaching is initially through a combination of lectures and tutorials. These continue in Levels 3 and 4, supplemented by workshops and computer laboratory sessions. Increasingly you will be required to undertake directed independent study to broaden and deepen your understanding of the issues covered in your courses.
An Honours degree normally takes four years, full time. You study Levels 1-4, as described below. You can study for most of our Honours degrees in three years if you have the required grades and subjects as listed in the Entry Requirements section. This will reduce your study time by a year enabling you to start working and earning earlier.
How you will be assessed
Essays, problem-based exercises, case studies, presentations and group projects all play a role in the assessment and together with exam results, provide the basis for your final grade.
What you will study
Your programme in the first and second years introduces you to basic economic concepts and models and provides you with the opportunity to apply these to a range of contemporary problems. The syllabus in Years 1 and 2 are common to all economics degrees. Thereafter, in third and fourth years, you may continue to study for a mainstream degree in Economics or pursue a more specialised programme in either Financial Economics or Business Economics with Marketing. These may be combined in a Joint Honours degree with a wide range of subjects from the arts and social sciences.
University of Dundee
TEF Gold Award in the 2017 Teaching Excellence Framework (TEF) – the highest possible rating
One of the UK's top 30 universities: The Times/ Sunday Times Good University Guide 2019 and The Guardian University Guide 2019
1st in Scotland: Rated 1st in Scotland, 8th in the UK and 22nd in the world (Times Higher Education Golden Age University Rankings 2018)
2nd in Scotland for student experience (National Student Survey 2018)
1st in Scotland for Student Satisfaction: Ranked 1st in Scotland, 3rd in the UK and 7th globally for overall average student satisfaction (International Student Barometer, Autumn 2017)
8th in the UK for student experience (National Student Survey 2018)
High graduate employment: 96.4% of Dundee graduates are in work or further study 6 months after graduation (Destinations of Leavers survey, August 2018)
Top ranking Student Association: DUSA (Dundee University Student Association) top-ranking in Scotland and 8th in the UK (National Student Survey 2018).
World-leading research: 76% of research rated as world-leading or internationally renowned in the most recent REF in 2014, and the No.1 university in the UK for biological sciences
Last updated Mar 2020
About the School
Ulearn has partnered with over 100 Universities in UK, USA and Canada. The Ulearn Universe includes prestigious Universities across the UK, offering hundreds of courses, including the most sought afte ... Read More
Ulearn has partnered with over 100 Universities in UK, USA and Canada. The Ulearn Universe includes prestigious Universities across the UK, offering hundreds of courses, including the most sought after, career-focused courses, panning through the most popular domains.
Read less
Halifax ,
Birmingham ,
London Borough of Ealing ,
Manchester ,
Dundee ,
Royal Borough of Greenwich ,
Gillingham ,
Court Yard ,
Birmingham ,
Twickenham ,
Leicester ,
Coventry
+ 11 More
Less