BSc (Hons) Biomedical Sciences
Home ›
BSc ›
BSc (Hons) Biomedical Sciences
Program Description
Course details
Learn about how the human body functions in both health and disease, and discover how advances in biomedical sciences have helped in the diagnosis, treatment and monitoring of illness. You will have the opportunity to carry out many of these techniques for yourself in our purpose-built modern laboratories.

At the end of your first year of study, you can choose to continue your multidisciplinary studies in biomedical sciences and gain a BSc (Hons) Biomedical Sciences award, or you can choose to study for a combined degree award by specialising in one of our four specific pathways:

BSc (Hons) Biomedical Sciences (Medical Biochemistry Pathway)
Study the biochemical interactions within the body, and the diagnosis of biochemically related diseases.

BSc (Hons) Biomedical Sciences (Molecular Biotechnology Pathway)
By looking at the biological process involving genetics and gene technology you will learn about the molecular advances in the treatment of disease and the processes used to make treatments.

BSc (Hons) Biomedical Sciences (Pharmacological Sciences Pathway)
Discover how different drugs are used for the treatment of diseases and what effect they have on the body. You will also develop your understanding of pharmacological principles and how they inform the development of drugs.

BSc (Hons) Biomedical Sciences (Medical Microbiology Pathway)
You will study the various types of pathogen that cause infectious disease, and the strategies they use to attack the body. You will learn how to how to diagnose them and also the treatments available. You will also look at the global burden of infectious disease and the various worldwide initiatives underway to try and control this challenging threat.

Royal Society of Biology accreditation
Our range of BSc Biomedical Science courses are accredited by the Royal Society of Biology (RSB), so you can be sure you'll graduate with the expert capabilities demanded by employers in biological sciences. When you graduate you'll also receive one year's free RSB membership, offering valuable networking opportunities as you enter the world of work.
Institute of Biomedical Science accreditation
To work as a biomedical scientist in the UK, you must be registered with the Health and Care Professions Council (HCPC). Our IBMS degree accreditation ensures our degree courses have a curriculum that meets the HCPC standards of proficiency for biomedical scientists. This accreditation also ensures you will receive a wide-ranging, research-informed scientific education and you will develop practical skills and experience that employers value. This programme will enable you to apply to register as a biomedical scientist after completing the IBMS certificate of competence portfolio in a suitable IBMS approved lab.
Research Excellence Framework 2014
Research Excellence Framework 2014: twice as many of our staff - 220 - were entered into the research assessment for 2014 compared to the number entered in 2008.
Course Benefits
This course is aligned to the criteria required to join the NHS Scientist Training Programme, a common route for graduates wishing to become a clinical or healthcare scientist, so you will be prepared to pursue this option when you graduate.

Employability is built into every module of the course, so by the end of your course you will be confident in group-work, managing your own time, working in a laboratory, writing papers, performing risk assessments and becoming a biomedical science practitioner, all valuable traits sought after by employers.

Some of our students have been successful in obtaining work experience or placements between the second and third year, working in industry, or with biotech companies. This will significantly enhance your practical skills and offers an opportunity to develop career contacts. Some of our graduates have managed to secure immediate employment with their placement provider upon graduation.

You will also be able to take part in our study abroad programme for either part or all of your second year - previous students have studied in Japan, America and Australia.

You can also choose to apply for our in-house undergraduate researcher scheme. Lasting eight weeks across the summer, you will work closely with one of our academic team and enhance your practical and research expertise.

Visiting lecturers and PhD students will offer their unique insights through guest lectures, and you could develop your academic skills by presenting your final year project as a poster at research conferences.
Entry requirements
UCAS Tariff Points: 112 points required. (Minimum 72 from two A Levels or equivalent, excluding General Studies. A minimum of 40 points at A Level or equivalent must be from a Biological Science. If you are studying Biology to meet this requirement you must also achieve a `Pass' in the practical assessment, where that practical assessment is separated (from 2017)).
If you're applying via UCAS, find out more about how your qualifications fit into the UCAS tariff.
GCSES:
GCSE English Language and Maths at Grade C or above (Grade 4 for those sitting their GCSE from 2017 onwards) or equivalent. Key Skills Level 2, Functional Skills Level 2 and the Certificate in Adult Literacy/Numeracy are accepted in place of GCSEs.
ACCESS TO HE DIPLOMA:
Pass overall with a minimum of 112 UCAS tariff points. Must include a minimum of 15 Merits in Biology and 15 Merits in other science subjects.
SCOTTISH AWARDS:
Minimum of 5 subjects at Grade B at Higher Level. At least one science subject normally required which can include a Biological Science.
IRISH LEAVING CERTIFICATE:
5 subjects at Higher Level at Grade C1 or above of which at least 3 must be at B2. Must include Grade B2 in a Biological Science.
FOUNDATION COURSE:
Foundation courses must include the equivalent of Biology A level and another science A level.
SELECTION CRITERIA:
We may use selection criteria based on your personal attributes; experience and/or commitment to the area of study. This information will be derived from your personal statement and reference and will only be used if you have met the general entry requirements.
INTERNATIONAL BACCALAUREATE
25 points (including 6 from HL Biology).
IELTS:
IELTS 6.0 with no skills below 5.5, or an equivalent qualification. The University provides excellent support for any applicant who may be required to undertake additional English language courses.
OUR COMMITMENT TO HELP EVERY STUDENT SUCCEED:
Leeds Beckett University is committed to ensuring that every student with the potential to succeed at our University is able to do so regardless of their background. For this reason we operate a contextual admissions policy, which means we take into account a range of additional factors when we assess a student's application. Applicants who meet at least one of our contextual admissions criteria will be offered a place on this course with lower (predicted or achieved) UCAS Tariff Points than our published tariff (above).
Our contextual admissions criteria are:
Home postcode is in an area where few people go to University (POLAR4 quintile 1 or 2 area. This can be checked on the Office for Students website)
Declared disability on the UCAS application form (or direct application for part time applicants)
Over the age of 21 on the 1st of September before the course starts
Declared as a care leaver on the UCAS application form (or direct application for part time applicants)
OUR PLACE AS AN ANCHOR INSTITUTION:
Leeds Beckett University is in the top 10 universities nationwide for being representative of our local community. To further strengthen our position as a key provider of education and training for West Yorkshire we apply an Anchor Institution Policy in our admissions process. Students who apply to us from any of the five Local Authority areas in West Yorkshire (BD, HD, HX, LS, WF) will be offered a place on this course with lower (predicted or achieved) UCAS Tariff Points.
Mature Applicants
Our University welcomes applications from mature applicants who demonstrate academic potential. All students will be considered through the contextual admissions policy described above. If you do not meet the requirements through the contextual admissions policy, we may still be able to make you an offer if you have recent relevant work experience through our 'Recognition of Prior Learning' policy. Please ensure that you list both your qualifications and any relevant work experience in your application so that we can consider you under both schemes where applicable.
All applicants to our University are required to meet our standard English language requirement of GCSE grade C or equivalent, for example we accept some Functional Skills Tests.
Job Prospects
Our course prepares you for employment in a wide range of scientific areas, including the pharmaceutical industry, scientific research, clinical trials, scientific writing, diagnostic laboratories, the food industry and teaching. In your final year you will study an integrative studies module with input from our Business Start-Up unit here at our university, providing you with valuable enterprise skills and knowledge. If you are interested in a career as a biomedical/healthcare scientist in the NHS you can undertake the NHS Scientist Training Programme after you have completed our Biomedical Sciences degree. Many of our graduates also go on to further study, including MSc, PhD, teacher training and physicians associates courses.
Careers Advice
Our dedicated Jobs and Careers team offers expert advice and a host of resources to help you choose and gain employment. Whether you're in your first or final year, you can speak to members of staff from our Careers Office who can offer you advice from writing a CV to searching for jobs.
Fees & funding
UK & EU
The tuition fee for the year for students is £9250. The amount you will pay may increase each year to take into account the effects of inflation.
International
The tuition fee for the year for students is £12000. The amount you will pay is fixed at this level for each year of your course.
Facilities
Biomedical Sciences Laboratories
Housing modern IT and AV facilities, our new Biomedical Sciences laboratory provides important, contemporary facilities for our students, including a range of biochemical, microbiological, molecular and physiological analysis equipment.
Library
Our Library is open 24 hours a day, seven days a week, every day of the year, providing you with access to specialist books and journals, learning spaces, computers, multimedia facilities and media equipment hire. Tens of thousands of our Library's digital resources, including ebooks, ejournals and databases, can be accessed online at a time and place to suit you.
Clinical Skills Suite
The £1 million suite has been designed to meet the learning needs of a range of health professionals, with specialist equipment in purpose-built rooms enabling a variety of sessions to be carried out in a suitable and safe environment.
Last updated Jan 2020
About the School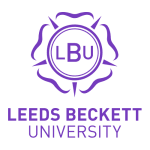 Studying at Leeds Beckett University you will be in the centre of an exhilarating community and be part of a social and economic environment that is shaping the city of Leeds for the future.
Studying at Leeds Beckett University you will be in the centre of an exhilarating community and be part of a social and economic environment that is shaping the city of Leeds for the future.
Read less