BMedSc in Biomedical Materials Science
Read more about this program on the school's website
Program Description
The Biomedical Materials Science course offers you the opportunity to gain a comprehensive background in the medical science and engineering of the biomaterials used to repair or replace damaged, diseased or missing tissues in the human body.
Hip replacements, dental implants, contact lenses, pacemakers, replacement blood vessels and heart valves. These are just a few of the examples of biomaterials that are used to replace damaged or diseased tissues and are becoming more relevant to an increasingly ageing population.
The Biomedical Materials Science course at Birmingham is one of few courses in the UK to focus equally on the biological and material sciences, with a major focus on tissue engineering, orthopaedic and dental biomaterials. This prepares you for a variety of career opportunities in a wide range of areas related to medical and dental sciences once you graduate.
BMedSc Biomedical Materials Science is taught across several departments, including Dentistry, Medicine, and Metallurgy and Materials, and is centred around the Biomaterials Unit, one of the principal research units within Birmingham Dental Hospital and School of Dentistry. This is the only course of its kind to be based and taught in a hospital, at Birmingham Dental Hospital and School of Dentistry, meaning that there is direct input by clinicians into the course content.
First year
You will study the structure and properties of materials – including polymers, ceramics and metals – anatomy, physiology, introduction to cell and molecular biology and bacteriology, alongside biomechanics and a general introduction to the development and clinical use of biomaterials. The first year also includes a study skills course providing you with a basic working knowledge of the use of search engines, IT and statistics. Wherever possible, lecture material is reinforced with practical classes. After the examination period in the summer, you will visit local hospitals where you will observe, for example, a hip or knee replacement operation is performed.
Second year
In this year you focus on the reactions of the body to biomaterials, how these materials are designed and made into components to be used in the medical application. You will also learn about the factors that affect the performance of biomaterials in service. Modules cover cell and molecular biology, orthopaedic and dental biomaterials, microscopy, infection and immunology and materials design. Practical sessions will give you further experience in handling and testing biomaterials.
Third year
Your final year gives you the opportunity to get involved in state of the art ongoing research within your extensive two-semester final year research project. You will learn more about tissue engineering and biomaterial design, develop your laboratory and project management skills and deepen your scientific knowledge. You will ultimately present your research project as a dissertation accompanied by a poster, both of which draw on your scientific writing and presentation skills acquired in the first and second year. Your work may ultimately be published in a scientific journal.
Entry requirements
Number of A levels required: 3
Typical offer: AAB
Required subjects and grades: Two sciences required at A-level, one of which has to be Biology or Chemistry.
General Studies: Not accepted, but a good performance may be taken into account if you fail to meet the conditions of the offer
BTEC Extended Diploma: Grade DDD in Applied Science plus an additional AS or A Level grade C in a science subject.
BTEC Diploma: Grade DD in Applied Science alongside 1 further A level grade B
Extended Certificate: Grade D considered alongside 2 Science A levels grades BB (except Applied Science which can be considered alongside 1 science A-Level and Applied Human Biology which can be considered alongside an A level Science other than Biology). Acceptable subjects if offering 2 science A levels: Aeronautical Engineering, Applied Law, Applied Psychology, Art and Design, Business, Computing, Electrical Electronic Engineering, Engineering, Forensic and Criminal Investigation, Health and Social Care, Information Technology, Manufacturing Engineering, Mechanical Engineering, Music, Pharmaceutical Science, Sport, Sport and Exercise Science and
Sport and Exercise Sciences.
Other qualifications like a Foundation Year, an Access to Science course, or a combination of qualifications are considered. Please contact the Admissions Tutor or Admissions for further information.
Disclosure and Barring Service (DBS): Students will be required to complete a successful Disclosure and Barring Service (DBS) check before admission to the programme as we are based in a Hospital.
International Students
International Baccalaureate Diploma: 6,6,5 at Higher Level (to include Chemistry or Biology) with a minimum of 32 points overall.
Standard English language requirements apply.
Employability
Our Biomedical Materials Science graduates have little problem in securing employment or further training. Many go on to do medical and biological research, while others have followed a variety of career options in health care and related areas, such as blood perfusion, optometry, audiology and work in medical device regulatory authorities. Some graduates continue their studies in pursuit of degrees in Medicine or Dentistry. A significant proportion has also entered traditional graduate career areas such as finance, publishing, accounting and IT.
Last updated Feb 2020
About the School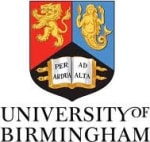 The College of Medical and Dental Sciences at the University of Birmingham is a major international centre for research and education in medicine, medical sciences, dentistry, nursing and physiotherap ... Read More
The College of Medical and Dental Sciences at the University of Birmingham is a major international centre for research and education in medicine, medical sciences, dentistry, nursing and physiotherapy.
Read less