Read more about this program on the school's website
Program Description
Why kinesiology?
Since my first year, I fell in love with my experiences as a Kinesiology student.
First, my KNS professors are passionate and knowledgeable about the subject. They not only taught me the material, but also the valuable application of these concepts to a real-world setting.
In addition, I joined the KNS Club, becoming event coordinator and president my second and third year, respectively. As an officer, my peers and I built connections with KNS professionals through networking events, participated in community service—such as the Special Olympics—and grew as individuals to optimize our success after Whittier.
I have never been short of amazing opportunities at Whittier. I joined the Phi Epsilon Kappa Honors Fraternity, volunteered at four physical therapy centers, and became a teaching assistant and tutor for the Motor Learning and Control course. I also enjoyed applying what I learned in the classroom in a real-world setting: teaching a balance exercise program for older adults to reduce their risk of falls.
All of these opportunities to grow as a leader and apply the material I learned in the classroom to real-world situations have built my confidence in becoming a successful future physical educator.
- Katrina Wong
Kinesiology major
About Kinesiology
Whether your interest is physical therapy, sports management, nutrition counseling, or coaching, Kinesiology —one of the most popular majors on the Whittier College campus—delivers critical training for some of the most in-demand professions today.
KNS has an outstanding undergraduate program that continuously challenges students to make connections between theoretical frameworks and practical applications in the study of human movement and exercise science.
Our dynamic faculty is dedicated to teaching and engaging students in the learning process both in and out of the classroom. KNS professors know that a critical component to the ultimate success of their students is an actual hands-on experience. As such, KNS students are just as likely to find themselves in the classroom or sports lab as they are teaching a P.E. class at a nearby elementary or interning at a local sports franchise.
At Whittier
Kinesiology is the study of human movement, which encompasses the scientific disciplines of Movement Anatomy, Biomechanics, Motor Learning & Control, and Exercise Physiology. For a complete curriculum, students also study the mental, motivational, and sociological aspects of sport and exercise in Psychology and Sociology of Sport courses.
Students can major or minor in Kinesiology without emphasis or can major with an emphasis in either Pre-Physical Therapy or Sport Management.
Those wishing to pursue a credential to teach physical education should take courses in Kinesiology and Education before sitting for the CSET exams for a single-subject.
Students with degrees in Kinesiology often pursue further professional training in Physical Therapy or graduate studies in Exercise Science, Sports Management, and Biomechanics and Motor Learning.
Internships and fieldwork are highly encouraged for students to gain hands-on experience for future graduate or professional goals.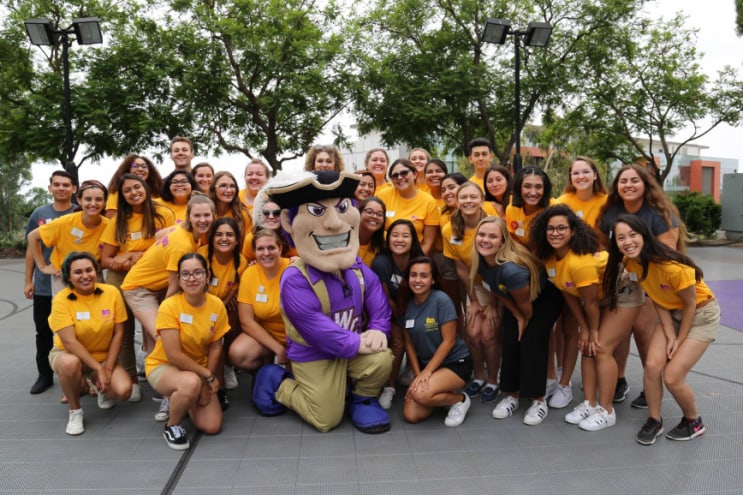 Discovery in KNS
Both inside and outside the classroom, Kinesiology majors have amazing opportunities to discover more about their dynamic field.
Exploring the Sports Shrines of L.A.
David Moreno, sitting on a bus on his way to the L.A. Coliseum, was excited to see a familiar stadium in a whole new light.
It's where countless college football clashes have erupted. It's been the home of the Chargers, the Raiders, and the Rams. It's where the Dodgers won the 1959 World Series. It's where the Olympics were held—twice, something no other stadium can claim. In 2028, it'll become the only stadium in the world to host the Olympic Games three times. But on a Thursday in late January, the Coliseum was David's classroom.
In Associate Professor of Kinesiology Kathy Barlow's course, Great Sports Shrines of L.A., about two dozen Whittier College students learned the ins and outs of the industry by visiting some of the many great sports venues surrounding Whittier, including the home of the LA Galaxy and the headquarters of the Big West Conference, to name only a few.
The course exposed students to a wide variety of sports management career opportunities, from communications to sales, from community outreach to event management. Through Barlow's course, one of the unique classes offered during Whittier's JanTerm, students explore the venues and picked the brains of the professionals who work there—including Whittier College alumni.
Empathy and Insight through Robotics
With a robotic arm she 3D-printed on campus, Danica Cooley is helping physical therapists—which she plans to be—understand how best to equip their patients.

The arm Danica produced is called a myoelectric prosthetic, which uses muscle signals to control the device. With the assistance of computer science alumnus on writing the code that controls the arm, Danica successfully programmed the arm to respond to her movements.

"It was crazy, it's kind of like your child when you watch it walk for the first time," Danica said. "That's a little dramatic, but that's how we felt."

Danica invited people to test the newly minted robotic arm to observe who demonstrated "exploratory behavior." Did they try out new gestures of their own accord? And how quick were they in learning how to do all of these things? Danica and her professor, Joshua Haworth, are continuing to analyze the data from their studies and hope to discover the kind of patient that would be more likely to use a myoelectric limb. Their findings can also help engineers design a better product.

After graduation, Danica plans to finish schooling for physical therapy, with an emphasis in prosthetics and orthotics.

"That's where our world is moving towards, and it would be cool to integrate that more," she said.
PE Classes
KNS professors know that a critical component to the ultimate success of their students is a hands-on experience. As such, students are just as likely to find themselves in a sports lab as they are teaching a P.E. class at a nearby elementary school.
Students practice concepts learned in the classroom as they lead dynamic lessons off campus, thanks to this professor-led service-learning project. The classes provide invaluable opportunities to ethically research child behavior, from their school lunch diets to media and parental influence on their fitness. Besides gaining a deeper understanding of exercise theories, students learn a great deal about instruction, teamwork, and service learning.
"The combination of lectures, practice labs with classmates, followed by immediate application with real 5th graders provided an extremely unique learning opportunity that resulted in a tremendous grasp of teaching and service," said Katie Back.
Movement Lab
The Yao Yuan Sze Foundation Movement Laboratory is an innovative space where students explore the dynamics of physical movement as they pertain to health and wellness. Located on the ground floor of the newly renovated Science & Learning Center, the lab's doors open to an enhanced outdoor corridor where students can observe this exploration in action.
As just one example of taking advantage of the lab, Bailey Russ and Frankie Capraro's movement project laid the foundation for an Xbox program that could change how physical therapy patients recover at home.
Bailey and Frankie developed a therapy simulation, connected the program to both an Xbox Kinect camera and a separate motion-capture system in the laboratory, and used both to collect study participants' movement data.
The project has been an exciting opportunity for Bailey to combine her kinesiology studies with coding. As she sets her sights on graduate school, she hopes to continue investigating the benefits of combining physical therapy and the virtual world.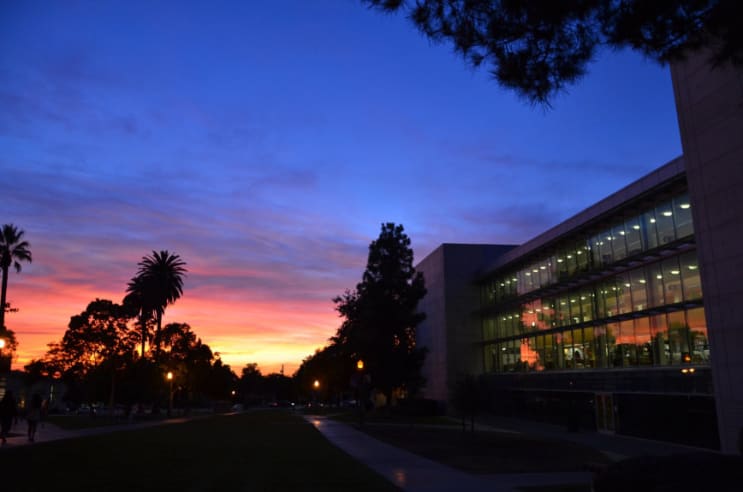 Hands-On Learning in KNS
Through Whittier College, Kinesiology students can find amazing opportunities to grow professionally.
Growing a Healthier Future
As a Kinesiology student, Jordan Carter understood the importance of nutrition and discovered new ways of improving people's health. A recent graduate, Jordan wants to use his knowledge and experience to empower underserved communities through urban gardening, nutrition education, fitness curriculum, and employment opportunities.
Through the Yao Yuan Sze Fellowship, he had an opportunity to do so before graduating. The fellowship allowed him to spend a summer in Washington D.C., working with DC Greens as a school garden intern and DC Central Kitchen as a local food intern. From these experiences, Jordan returned to Whittier to help build a school garden and develop a nutrition and gardening curriculum at a local elementary school.
The Yao Yuan Sze Fellowship provides funds for students in their sophomore, junior, or senior year to enter a supervised research project and, following the completion of the summer research project, earn an augmenting scholarship for the fall term.
Study Abroad
Travel throughout multiple countries, cultural exchange, foreign language immersion, unique academic adventures—all of these are hallmarks of the international study experience.
For the last 50 years, in keeping with its mission to prepare students for a global society and evolving workplace, Whittier College has sponsored study abroad opportunities, placing qualified students in locations throughout five continents (or at sea) for a semester, year, summer, or January or May Term of international, academic experience.
While abroad, Whittier students have also had opportunities to complete international internships, conduct and publish professional research, and been offered foreign graduate school and work opportunities.
Students of all disciplines can also participate in any of Whittier's faculty-led study abroad courses, which take place during the shorter JanTerm and MayTerm and can fulfill major, minor, and liberal education requirements.
Last updated Jan 2020
Keystone scholarship
Discover the options our scholarship can give you
About the School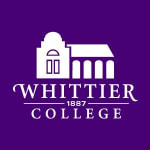 Our long academic tradition aims to foster in students an appreciation for the complexities of the modern world and workplace while never losing sight of the importance of social responsibility.
Our long academic tradition aims to foster in students an appreciation for the complexities of the modern world and workplace while never losing sight of the importance of social responsibility.
Read less