Associate of Applied Science in Nursing
Home ›
Associate of Applied Science in Nursing
Program Description
If you are looking for a career where your daily work makes a difference, then nursing is for you! The HFC Nursing Program is designed to prepare graduates to be caring, compassionate nurses.
The program prepares individuals to work as entry-level registered nurses. HFC is the first associate's degree nursing program in Michigan, one of seven such programs in the nation. The program has received many awards and grants for curricula design, innovative teaching strategies, creative curriculum scheduling and collaborative partnerships.
Program Learning Outcomes
Upon successful completion of this program, students should be able to:
Use evidence-based practices in the delivery of nursing care.
Communicate effectively with individuals, families, communities and the health care team using a variety of methods, including informatics.
Utilize the nursing process and standards of care in promotion of health and wellness and in the prevention and management of illness for individuals across the life span.
Respect the client's cultural diversity by incorporating professional nursing values of legal, ethical, and caring behaviors through lifelong learning.
Collaborate as a member of the interdisciplinary health care team to provide quality care and integrate safety that reduces harm to clients.
Integrate critical thinking and clinical decision making to make sound clinical judgments.
Advocate on behalf of the client, the family and the community, who are a source of control and full partners when producing compassionate care.
Career Opportunities
Graduates can seek full-time employment upon passing the National Council Licensure Exam for Registered Nurses (NCLEX-RN). Opportunities for employment in nursing exist in hospitals, clinics, home care, factories, military services, schools, public health, and education settings. The Bureau of Labor Statistics predicts that employment in nursing will grow 19% between the years of 2012 and 2022. Many more opportunities in nursing are available with advanced education and experience.
Occupational Exposure/Risk
Students in the nursing program must understand that they will be involved in the direct care of clients, including direct contact with all parts of the body. Because nurses are required to lift, move and transfer patients, stand for long periods of time, possess certain fine motor skills and sufficient visual acuity to care for patients, additional physical capabilities are required for entrance into the program. In order to be considered for admission to or retention in the Nursing Program, students must possess:
Sufficient visual acuity necessary for accurate assessment and safe nursing care to clients, such as, physical assessment, preparation and administration of all medications and direct observation of clients.
Sufficient auditory perception to receive verbal communication from clients and members of the health team and to assess client health status while using equipment and interpreting other noise stimuli (cardiac monitors, stethoscopes, intravenous infusion pumps, dopplers, fire alarms, call lights and cries for help).
Sufficient gross/fine motor coordination to respond promptly and implement skills required in meeting health care needs of clients, including manipulation of equipment and supplies.
Sufficient physical abilities to move around client's rooms, work in treatment areas and administer cardiopulmonary procedures.
Sufficient strength to perform physical activities frequently requiring the ability to lift, push, pull objects more than fifty pounds and transfer objects and persons of more than one hundred pounds.
Sufficient communication skills (speech, reading, writing) to interact with clients and communicate their health status and needs promptly and effectively.
Sufficient intellectual and emotional capability to plan and implement care for clients.
Sufficient psychological stability essential to perform at the required levels in the clinical portions of the nursing program.
Ability to sustain long periods of concentration to make decisions regarding correct techniques, use of equipment, and proper care of clients.
Sufficient physical stamina to remain standing for long periods of time.
Applicants considering a career in nursing may also be exposed to infectious diseases during their course of study and in subsequent employment in the field and are likely to work in situations where exposure to infectious disease is possible.
This is an occupational health risk for all health care workers. Persons should not become health care workers unless they recognize and accept this risk. Proper education and strict adherence to well established infection-control guidelines can reduce this risk to a minimum. Thorough education in infection control procedures is an important part of the nursing program of study.
Registry / Certification / Licensure Exam Information
The nursing program prepares graduates for entry-level positions in the nursing profession.
Successful completion of the program of study qualifies graduates to receive an Associate in Applied Science Degree and apply to take the National Council Licensure Examination for Registered Nurses (NCLEX-RN) leading to state license as a registered nurse.
The Michigan State Board of Nursing regulates the licensing and can deny RN licensure for a number of reasons; for example, conviction of a misdemeanor or a felony. Prior to beginning the Nursing program, students are advised to visit the Michigan website or call the Michigan Board of Nursing regarding eligibility for licensing.
Program Completion Limits
The College and the Nursing Faculty reserve the right to make policy and program changes at any time to comply with requirements of accrediting agencies, clinical facilities, or the college, and to meet the changing health care needs of society. Requirement changes, updates, and all information regarding the Nursing program can be obtained through the Nursing Student Success Navigator located in the Welcome Center Advising area on main campus.
Accreditation
The program is approved by the Michigan State Board of Nursing and accredited by the Accreditation Commission for Education in Nursing (ACEN): 3343 Peachtree Road NE, Suite 850, Atlanta, GA 30326 Phone: 404.975.5000 and Fax: 404.975.5020
Current Tuition Information
Tuition Per Credit Hour

In District

Level 100 & 200

$99

Effective Fall 2019

$101.50

Level 300 & 400

$200

Out of District
$172
$177
$265
Out of State
$250
$257
$350
International Students
$250
$257
$350
Last updated Jan 2020
About the School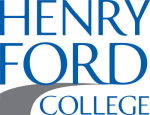 Henry Ford College (HFC) is a public two-year college located in Dearborn, Michigan. The College, established in 1938, is accredited by North Central Association of Colleges and Schools and the Michig ... Read More
Henry Ford College (HFC) is a public two-year college located in Dearborn, Michigan. The College, established in 1938, is accredited by North Central Association of Colleges and Schools and the Michigan Commission on College Accreditation.
Read less